3 neglected tree species that feed millions and restore land
weforum.org - Cathy Watson • 93d
The world does not eat enough fruit and vegetables, while at the same time an estimated 25% of the world's land area is degraded. This issue is …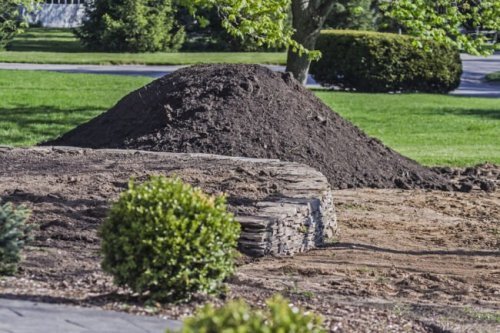 Werner Bahr flipped this story into Environment •93d
Related articles
unilad.co.uk - Niamh Shackleton • 14h

Getty Images A fossil fish predating dinosaurs has been found alive, despite scientists previously believing that it was extinct. The fish, named the …

Bloomberg - Amanda Little • 13h

Georgia cattle raiser Will Harris left behind the destructive techniques of modern agriculture, charting a new path forward for the livestock …

jstor.org - By: Olivia Box • 1d

Cows belong in pastures, right? While that image is idyllic, farmers and conservationists in the southeast United States are bringing their cows into …

The Washington Post - By Jennifer Jacquet • 1d

This spring, politicians stampeded to defend the centrality of meat in the American diet. When Colorado's governor issued a proclamation encouraging people to avoid eating meat on March 20, Nebraska's...

Euronews - Melissa Kitson • 16h

Wildfires in Spain raze an average of nearly 100,000 hectares a year. And the problem is only getting worse. In the southern region of Andalusia, the …

howstuffworks.com • 1d

Known for their mystical songs, global travel and impressive gymnastics, humpback whales (Megaptera novaeangliae) are one of the ocean's most …

The Guardian - Ben Smee • 5h

Adani has admitted breaching its environmental conditions for the Carmichael coalmine again – clearing an area surrounded by potential koala habitat without a promised wildlife safeguard. Guardian Australia...

Live Science - Harry Baker • 1d

Chinese officials are hunting for an escaped leopard in the outskirts of Hangzhou, in eastern China, over three weeks after it escaped from a safari …

BBC News - By Niall Glynn • 18h

A giant bird that has been part of Irish folklore and was often kept as a pet in medieval times could be returning to the island after an absence of more than 300 years. A pair of cranes are nesting on...

audacy.com • 14h

While the East Coast was amid a widespread gas shortage, many people were trying to hoard as much gas as possible. A man in Homosassa, Florida was …

Saveur - Shane Mitchell • 1d

Priscilla and Kimberly Addison are using bean-to-bar chocolate to celebrate the heritage of their ancestral home—and shift the conversation around a …

eurnews.net • 1d

Residents of the United States began to massively abandon beef because of fears of harming the climate. The consequences of the "war" of the …

Inverse - Tara Yarlagadda • 1d

It was unusual to see a beluga whale in waters this far south of the Arctic circle. And there was something else that was odd: a harness wrapped …

kptv.com - GILLIAN FLACCUS Associated Press • 1d

PORTLAND, Ore. (AP) — The water crisis along the California-Oregon border went from dire to catastrophic this week as federal regulators shut off …

BBC News - BBC World • 1d

A grey whale, dubbed "Wally" by the marine biologists tracking it, is lost in the Mediterranean - and it must find its way home soon if it is to survive. At this time of year, Wally should be 5,600 miles...
Join the flipboard community
Discover, collect, and share stories for all your interests