Pharma Breaks Lobbying Record Defending High Drug Prices and Vaccine Patents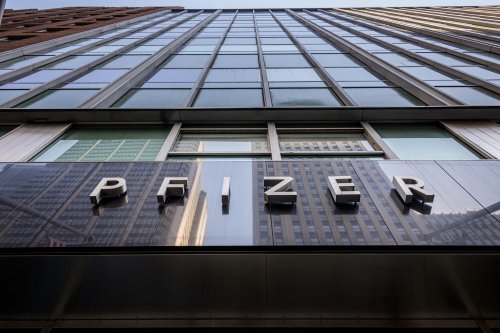 The pharmaceutical industry spent a record $92 million lobbying the federal government during the first three months of 2021, putting Big Pharma on …
Related articles
President Joe Biden said he was 'going to get in trouble' again for forgetting to thank a list of his top aides during his meeting with European …

"President Biden must have the opportunity to nominate a successor without delay," reads their ad. Thirteen progressive groups on Wednesday will publicly call on Supreme Court Justice Stephen Breyer to...

Taiwanese accession to the CPTPP would mark a massive strategic win for Taiwan, for the democratic CPTPP member states, and of course, for Tokyo's …

Libya reached a civil war cease-fire last October, but foreign fighters still remain in the country. PARIS — France has pitched the U.S. and others on …

The world has been treated to successive spectacles of national leaders gathering at a G7 Summit in Cornwall and a NATO Summit in Brussels.The U.S. …

Royal Caribbean clarified its vaccine policy ahead of the cruise line's return to U.S. ports next month, saying Monday that all passengers 16 and older must be fully vaccinated against COVID-19, except...

A boat explosion on Lake of the Ozarks injured six Nebraska residents Tuesday, according to Missouri State Highway Patrol. A 2007 26-foot Sea Ray …

Coal miners listen to speakers during an Environmental Protection Agency public hearing, November 28, 2017, at the state Capitol in Charleston, West …

You can't separate the Putin regime's view of domestic internet control from its view of cyber behavior abroad.

Lara Trump, the daughter-in-law of Donald Trump, urged Americans living on the Mexico-U.S. border to "arm up and get guns and be ready" to use …

This just in from the Tampa Bay Times: Anna Paulina Luna, a candidate for Florida's 13th Congressional District, has obtained a stalking injunction …

President Joe Biden on Tuesday announced his nominees to be ambassadors to Israel, Mexico and NATO, as he moves to strengthen US alliances in tough …

Builder sentiment in June fell to its lowest level since August, as construction costs pushed new home prices higher, sidelining buyers and making it …

A recent Instagram story posted by Pigeon Bagels in Squirrel Hill enflamed the passions of some members of Pittsburgh's Jewish community. The story …

Washington and Moscow appear to converge on the need to resume arms control negotiations. Expectations are low that Joe Biden and Vladimir Putin can reach any significant accommodation during their first...
Join the flipboard community
Discover, collect, and share stories for all your interests