Joe Biden elected 46th President of the United States
As the 46th President of the United States, Biden will take over a divided nation struggling with a deadly pandemic, public health lockdowns, a deep economic crisis and a national reckoning over racial injustice.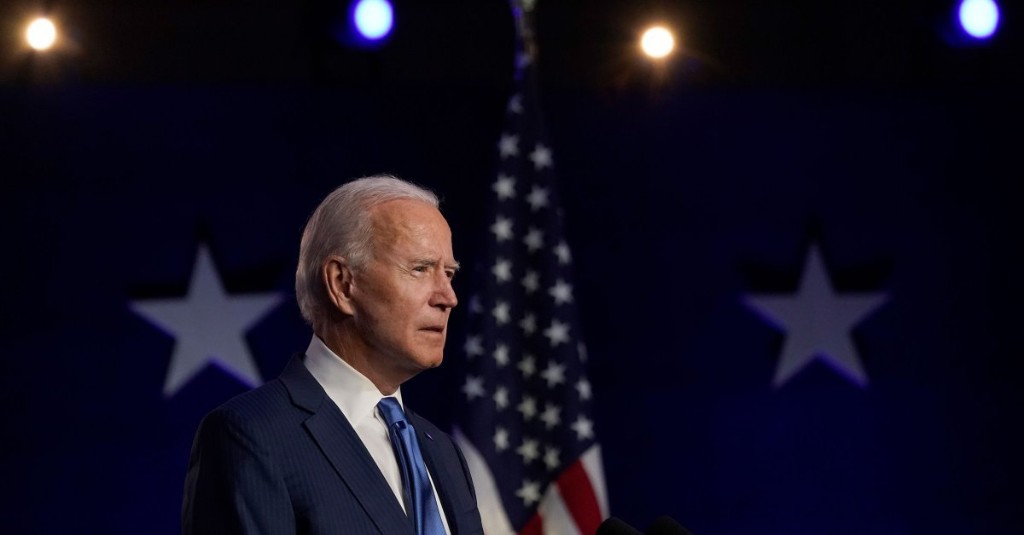 The only thing more powerful than a dragon is a dragon slayer.

In a forceful and eloquent victory speech Saturday night, President-elect Joe Biden vowed to usher in "a time to heal" in America, claiming a moral mandate as well as a political one as he vowed to comfort...

"But while I may be the first woman in this office, I will not be the last."

Few other Presidents in modern history so inflamed the nation or exposed the cracks in our democracy as Trump. In the end, Trump's pride didn't just precede his fall, it precipitated it.

"They will bring back the dignity in simply being human."

Congratulations have been pouring in from around the world for Joe Biden after he claimed victory in the 2020 U.S. presidential election.

After nearly four days of ballot counting, the United States has a new President-elect.

When Kamala Harris was elected the next Vice President of the United States, the moment instantly became a historic one, three times over.

"Alongside the details of policy and the particulars of governing a deeply divided country, he will have to confront what Donald Trump refused to face: that our way of life is broken."

Joe Biden's public-health team now faces a two-pronged challenge.

For the world's largest democracy, the stakes are high for the future Biden Administration.

Donald Trump lost the presidency while he was at one of his golf courses.

For an election to be successfully litigated, experts say, the margins between the candidates have to be exceedingly close.

When Americans elected Kamala Harris Vice-President, they symbolically completed a 150-year project of recognizing the right of Black people to exercise the full franchise as citizens. In 1870, the 15th...

President-elect Joe Biden is heading for the White House. A litany of domestic crises will crowd his in-tray, but when he is able to mull foreign policy it's relations with China that will require immediate...

On Sunday, I woke up feeling like my old self. (Just 40, I mean 4 years older.) I got to know Donald Trump during my 15 years on the Today Show. Part of our job was to promote a reality show I had never...