I drove the new BMW iX1 – it drives like an arcade game and is practical inside but wait until you hear the price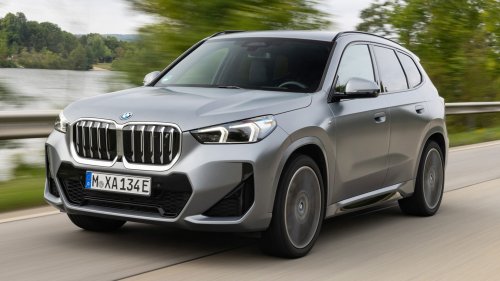 HOW do you make a car like the iX1 exciting? It's a huge challenge. For a start, it's a small SUV, arguably the blandest type of car. Secondly, it's …
Join the flipboard community
Discover, collect, and share stories for all your interests
Sign up
More stories from Autos
Electric motorcycles are my jam. If I'm on two wheels and it's not a bicycle, then odds are I'm on an electric motorcycle. I don't ride them because they're clean or green, though those are nice side benefits – I ride them because they're fun and enjoyable. They're infinitely better than sitting in …

Updated November 28, 2022 with News+, LINE, Microsoft Teams, Panera Bread, Plexamp, and Weather on the Way. CarPlay is Apple's feature that brings communication and entertainment functions to the built-in screen in your car using iPhone apps. The feature appears on a lot of aftermarket displays and …

Frameless, forkless, peerless: We ride Bimota's hub-center-steered 2022 Tesi H2 at the Modena test track.