The IRS Overcharged 10 Million People: How to Learn if You're One of Them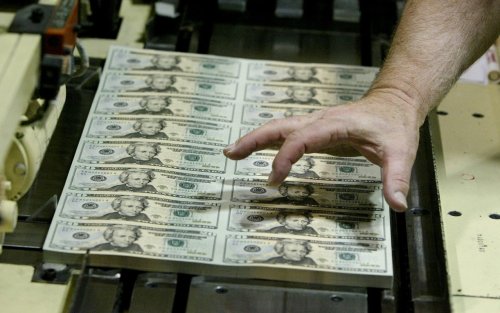 This week, after nearly completing the distribution of the March 2021 $1400 stimulus checks, the IRS has made another announcement: it is sending out …
Read more on nationalinterest.org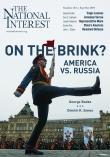 The National Interest flipped this story into The National Interest•33d
Related articles
Abigail Disney is the daughter of Patricia Ann and Roy E. Disney and granddaughter of Roy O. Disney, co-founder of The Walt Disney Company with her …

With the S&P 500 and Treasuries both yielding under 2%, these high yield dividend ETFs could be the cure to your income problems. With the S&P 500 …

Founding father and the second president of the United States John Adams once said that "Facts are stubborn things; and whatever may be our wishes, …

One dad is using public shaming for a neighbor who allegedly reported his family's tree fort to their homeowner association. The dad, who goes by the first name Dave, printed out a scathing letter that...

When Erica and Chris Ashe were house hunting, Erica (@chitownhouse) knew what her dream home looked like, but the problem was, it didn't really exist …

Former Bond Girl Tanya Roberts, who died in January at 65, left behind a handwritten will that made sure her pet goldfish and two dogs got taken care …

We all know Hawaii is hot this summer, and now it's even less expensive to get there with discounted flights from Hawaiian Airlines, which is …

The monthly $300 checks will start going out July 15, but some families may decide to receive a lump sum in 2022 instead.

Watch the video to find out how you can use a Roth IRA. Certified financial planner Jeff Rose turned $11,000 into $270,000, but his profits could have been a lot better if he didn't make a simple mistake....

What do homebuyers have to do to get a house in this cutthroat real estate market? Offer sellers a Caribbean vacation? Bid $1 million over the asking price? Pay a competing bidder hundreds of thousands...

On the list of "things we dread," job interviews are right between scrubbing bathtub grout and going to the dentist. Whether we're applying for our …

President Joe Biden has now cancelled nearly $3 billion of student loan debt. Here's what you need to know—and what it means for your student loans. Student Loans Since becoming president in January, has...
Join the flipboard community
Discover, collect, and share stories for all your interests