Tech's 2020: The Antitrust Probes Against Big Tech
Facebook, Amazon, Apple and Google's battle with the U.S. government started a new chapter in 2020. Big Tech's CEOs appeared before Congress multiple times and the House released a damning report concluding that these companies held "monopoly power." But the real litigation over how to rein in tech will likely start in 2021 as more states and federal agencies sue, alleging anticompetitive behaviors by the owners of these major platforms.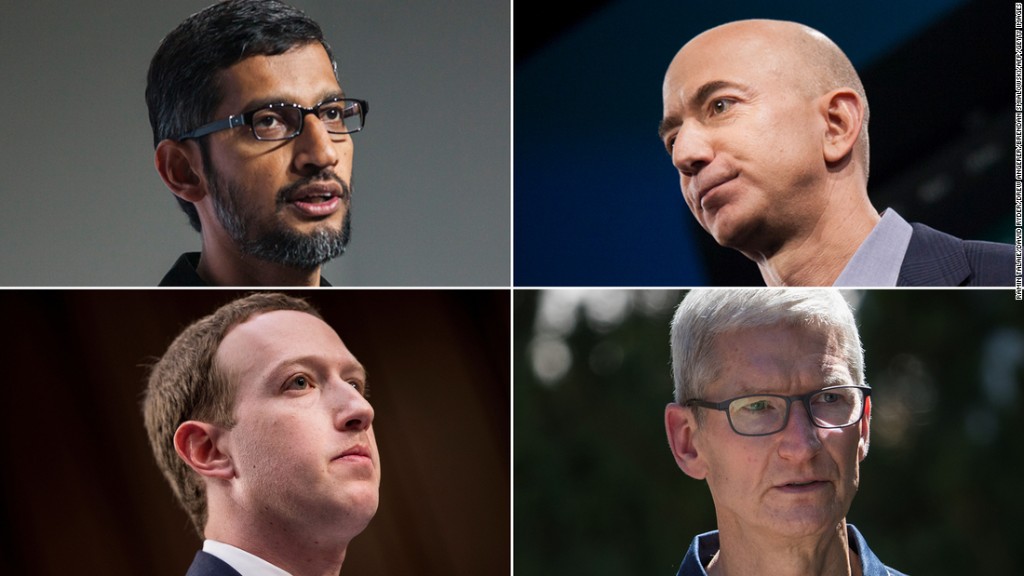 Here are the most important findings and recommendations from the House antitrust subcommittee's report. The House Judiciary antitrust subcommittee …

On Wednesday, four of the most powerful people on the planet testified before Congress. The CEOs of Amazon, Apple, Facebook, and Google — who together control companies worth nearly $5 trillion — called...

Four Big Tech CEOs spent Wednesday being grilled — virtually — by House lawmakers, creating a first-ever spectacle that was by turns revealing and, inevitably, awkward. Facebook's Mark Zuckerberg, Amazon's...

While the states and FTC cooperated during the course of their investigation, the coalition of states led by New York Attorney General Letitia James …

After being hit Tuesday with the most significant monopoly-related charges to be filed in the US in decades, Google has a long road ahead in its quest to prove it does not unfairly dominate the online...

When the Justice Department filed its antitrust lawsuit against Google on Tuesday, it did so without the backing of most of the state attorneys …

The European Union spent a decade pursuing Google on antitrust charges, ultimately fining the company nearly $10 billion for using illegal tactics to abuse its dominant position on the market. But two...

While both Apple and Google are in US and EU crosshairs, Apple is in a far more precarious position. Are iOS users ready for the pros and cons of …

London (CNN Business) — The European Union has unveiled formal antitrust charges against Amazon for abusing its dominance in online shopping and opened a second investigation into the company's business...

With regards to Apple Pay, the Commission said it will look at Apple's terms and conditions for integrating Apple Pay in apps and websites, Apple's …

Read more about The Antitrust Inquiries Against Tech Companies

Follow our Flipboard magazines for all the latest news about antitrust cases building against Facebook, Google, Apple and Amazon.

Read More About Tech's Year in Review 2020

Check out this Storyboard for more on the news and events that shaped the tech industry's year.

Ten themes that shaped the tech industry's 2020, from Big Tech's antitrust battles, the fight against misinformation, SpaceX's historic year, privacy concerns, SPACs, top gadgets and more.