Interior Secretary Haaland revokes Trump-era orders on energy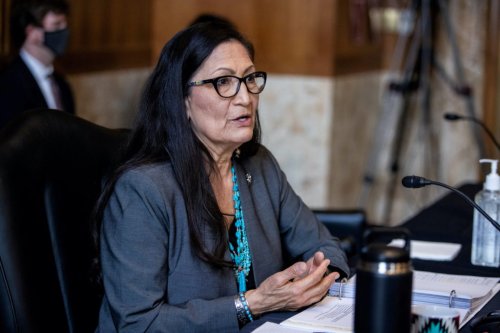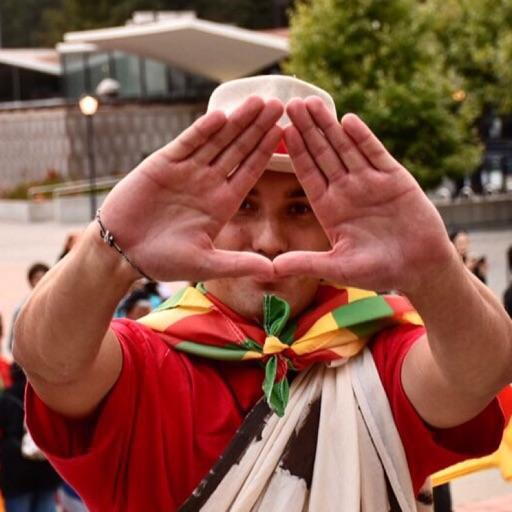 Sonny Kūʻehuikapono Seto Myers flipped this story into Space Llama•27d
Related articles
CNN - By Chris Cillizza • 5h

(CNN) — Lindsey Graham, South Carolina senator and lead enabler of Donald Trump, said something recently that told more truth than maybe he intended. "He's the most popular Republican in the country by...

National Review - John McCormack • 1d

NRPLUS MEMBER ARTICLE I n the end, they didn't even record the vote: House Republicans ousted Liz Cheney from her post as the conference's …

dailymail.co.uk - Geoff Earle • 13h

Hillary Clinton on Thursday blasted a group of retired admirals and generals who penned a blistering open letter that questioned President Joe …

Salon • 5h

Law enforcement officials in Palm Beach County, Florida, have discussed contingency plans in the former President Donald Trump is indicted on criminal charges, according to Politico. Officers have "actively...

mediamatters.org - Written by Eric Kleefeld • 10h

Fox's purported "straight news" division claimed on Wednesday that President Joe Biden was reversing course on his actions to stop construction of …

POLITICO - By TARA PALMERI, RYAN LIZZA, RACHAEL BADE and EUGENE DANIELS • 21h

Presented by If any indictment comes down while Donald Trump is in Bedminster, N.J., this could all play out very differently than if he's at Mar-a-Lago. | Patrick Semansky/AP Photo DRIVING THE DAY SCOOP:...

luxurylaunches.com - Neha Tandon Sharma • 17h

If you thought this year was wretched for Donald Trump you need to know that the butterfly effect…Continue Reading Just because she posed for a …

Medium - Julio Vincent Gambuto • 9h

Wow, if you had told me twenty years ago, as Dubya and Dr. Evil orchestrated the First Big Lie — that there were Weapons of Mass Destruction in Iraq …

HuffPost - Igor Bobic • 9h

The Utah senator responded to House Republicans attempting to rewrite history just months after the violent attack. Sen. Mitt Romney (R-Utah) says the violent Jan. 6 insurrection at the U.S. Capitol was...

thenorthstar.com - Shaun King • 12h

This is a HUGE deal. It's also complicated, but I'll try to unpack and explain how this new ruling applies to people in Georgia, and across the …

Business Insider - Thomas Colson • 15h

President Donald Trump asked for National Guard troops to be deployed to protect his supporters at the rally on January 6 which culminated in hundreds of them violently storming the Capitol building, former...

CNN • 1d

CNN's Erin Burnett lambasts the Republican Party and House Minority Leader Kevin McCarthy for removing Rep. Liz Cheney from her leadership position for her refusal to support former President Trump's lie....
Join the flipboard community
Discover, collect, and share stories for all your interests