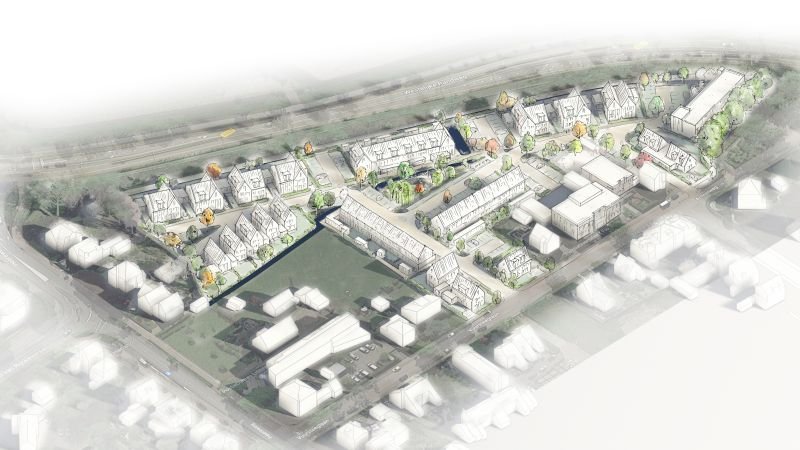 Geberit
Opportunity's voor de nummer 1 in sanitair
7 Viewers
•
121 Page flips
•
85 Followers
•
24 Stories
Most recent stories in Geberit
Mecanoo together with developer KondorWessels Vastgoed has won the tender for the development of Beethoven plot 2 at the Beatrixpark in Amsterdam Zuidas. The 'Habitat Royale' design, in which the connection with nature is central, has been selected by the municipality of Amsterdam as the winning concept.

The new residential building of approximately 15,000 m² offers a very attractive, nature-inclusive, healthy living environment for people, plants and animals. In this way, future residents live in the middle of nature, which has many benefits for their well-being. Construction is expected to start in the third quarter of 2024.

Habitat Royale stores 33% more CO2 than is emitted in the materials during construction. In addition, the building generates more than twice as much energy as the building consumes. In addition, more diverse and connected landscape is being brought back, with more hiding, nesting and foraging places in integrated microhabitats. As a result, the entire biodiversity and the ecological value of the Beatrixpark and the Zuidas will be increased.

Habitat Royale, in collaboration with an integral team of ecologists, landscape architects and engineers, is based on ecological principles. Arup is responsible for the integral sustainability, construction, and is also involved in the eco-design. BOOM Landscape ensured that twice as much nature was added and the optimal integration of the design in its surroundings. The concept was developed in collaboration with Tenderboost.

Read more at https://bit.ly/3VZ2C1Q
City of Amsterdam Arup BOOM Landscape KondorWessels Vastgoed Mecanoo Tenderboost Thijs de Zeeuw Image copyright by WAX.