How to Make Your Own Sourdough Bread
Are you ready to hop on the sourdough train? We'll walk you through every step, from understanding the science of sourdough starters to working with the dough and baking your bread. We even have tips and recipes for making use of your sourdough discard.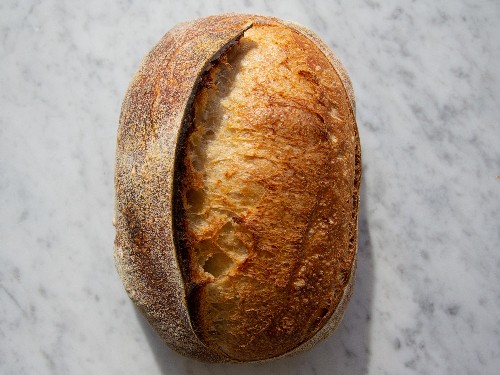 Photo: ic-cdn.flipboard.com
Getting Started With Your Starter

Your yeast is working hard to leaven your sourdough bread, so the last thing you want to do is mistreat the dough and undo all that progress. Here are the pros and cons of some of the most popular mixing,...

This recipe produces a classic oval pain au levain—a sourdough loaf that's lightly tangy and deeply flavorful. There are probably a thousand ways to make sourdough bread. Consider the catalogue of shapes...

Instead of tossing your sourdough discard, use it to whip up a host of tangy treats. As we enter month seven of quarantine, it's likely that at some point you've set out to make a beautiful loaf of sourdough...