Touchdown Mars: What's Next For NASA's Perseverance Rover?
NASA has successfully landed its Perseverance spacecraft on the surface of Mars. The rover will now spend at least the next two (Earth) years traversing the planet's surface and sending data back to NASA so scientists can better understand the red planet. Here's a look at what's next for "Percy" and its mission to Mars.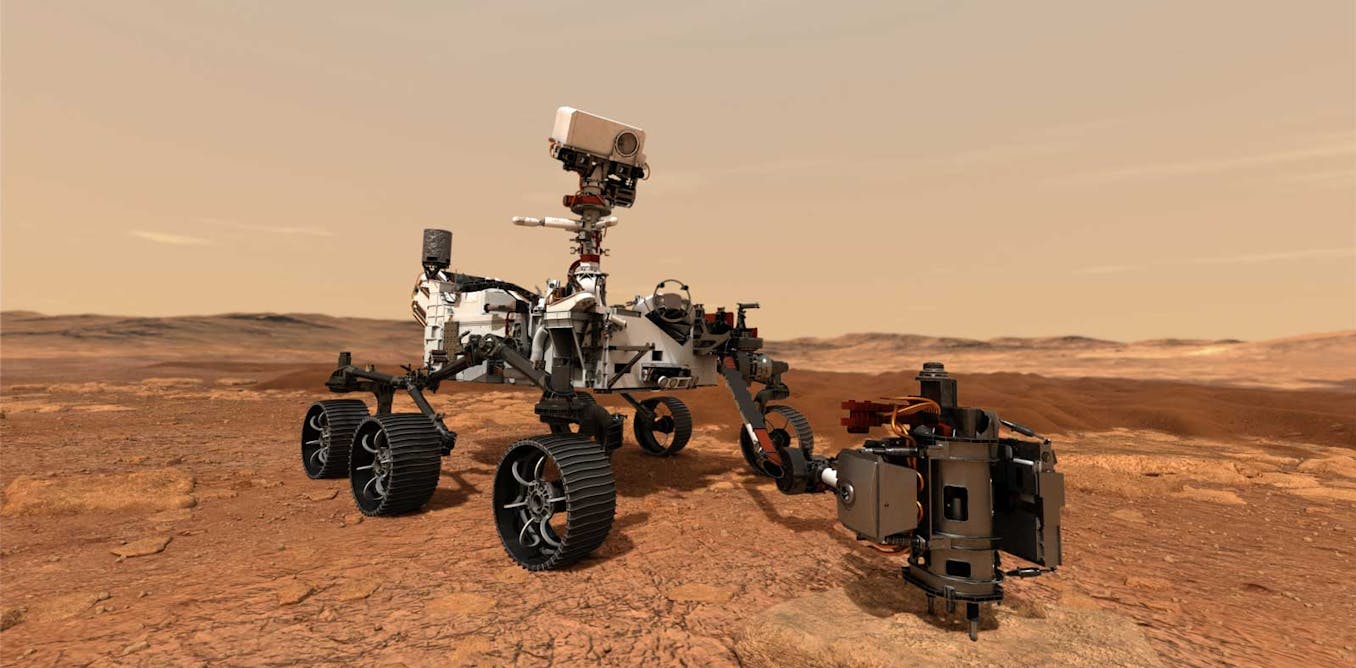 Photo: images.theconversation.com
NASA's newest rover landed safely on Mars after a nearly 300 million-mile journey that began on a Florida launch pad.

Humanity's on-again, off-again exploration of Mars appears to have lived through its latest make-or-break moment, and scientists around the world are …

After a dramatic and safe landing, NASA's newest Mars rover has a look around at its new digs and spots some interesting rocks.

Following a near-seven month journey through space, NASA's Perseverance rover has finally landed on its target destination Mars on Thursday. However, …

On a space mission, timing is everything. An intricate choreography of commands and actions is required to make any such mission a success, and none …

Tucked under the belly of the Perseverance rover that will be landing on Mars in just a few days is a little helicopter called Ingenuity. Its body is …

The Perseverance rover is the biggest astrobiology mission NASA ever launched. It will also set up the first ever sample return from another …

We'll soon be able to properly start asking the question: "Are we alone in the universe?" Nasa's next major mission, the Mars 2020 Perseverance …

Read This Next Families are leading a new wave for Black travelers For many parents, showing their kids the world is about both the past and the future. More than 130 years after its discovery, this moth...

More coverage of nasa's Mars spacecraft

Read More About NASA's Perseverance and Space Travel

Celebrate the Mars landing with telescopes, gear, toys and books. We may receive a commission on qualifying purchases.

After a six-month trek from Earth, NASA's Perseverance rover will reach Mars on Thursday and attempt to become the latest probe to set down on the Red Planet. If successful, it would be the fifth rover...

Earth's space journey to the moon, Mars and beyond.