20 Literary Tumblrs That Are
Killing It
For book nerds, by book nerds, with some beer, cats, and a few chickens thrown in. Chosen from among The Millions' comprehensive literary
tumblr selections..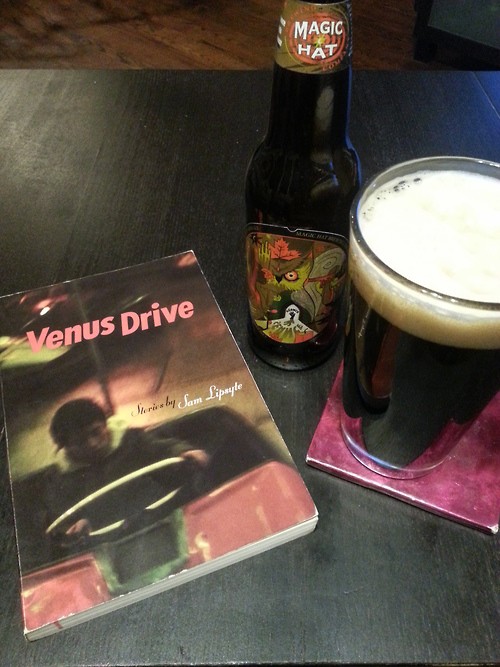 The blog that asks the most important questions: What book are you reading this week? What beer are you drinking tonight?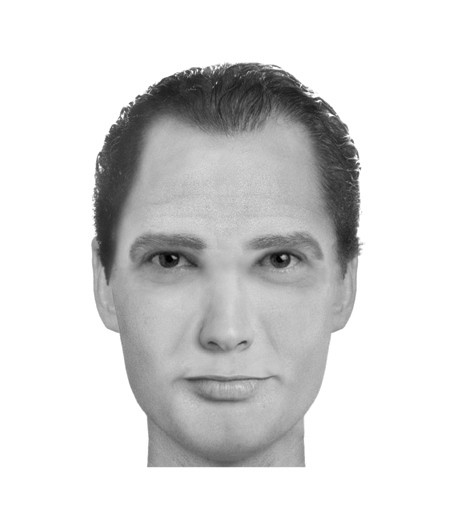 Composite drawings of literary characters based on their in-text description-- definitely cool, definitely the stuff of nightmares.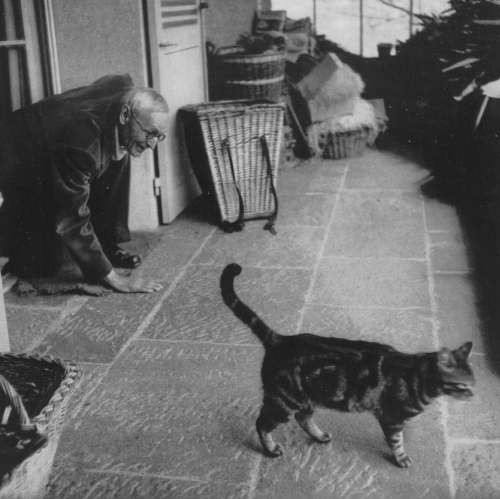 Impossible to pick a favorite, but Herman Hesse crawling after his kitty is a front-runner for sure.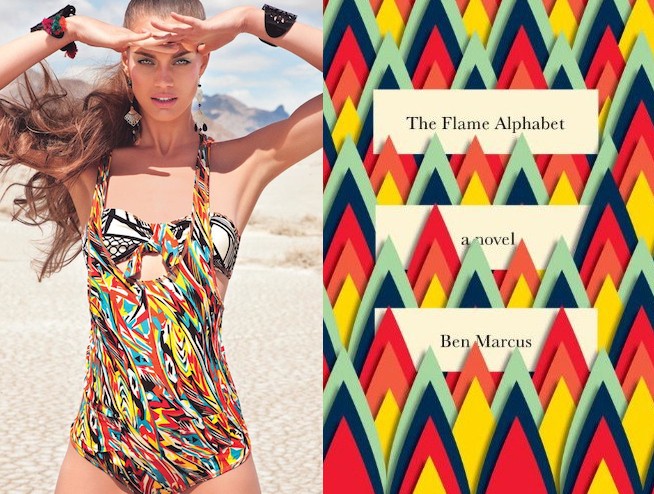 Pairing bathing suit patterns with book covers seems oddly specific and incredibly time-consuming, but you know what, yes, I'll take one The Flame Alphabet in medium, please.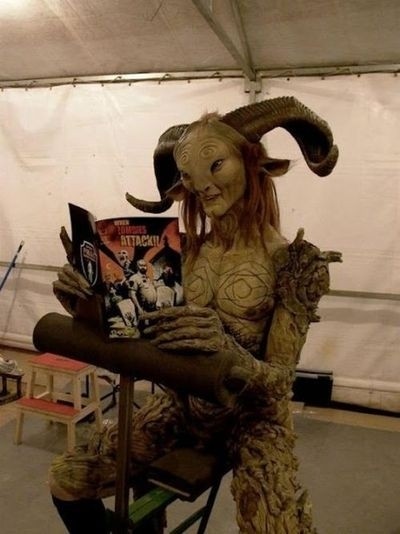 The stars! They're just like us!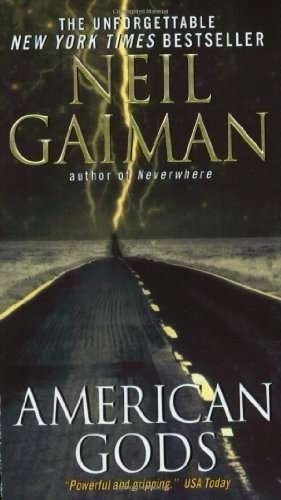 The idea of Coverspy is that a "team of book nerds" is riding the NYC subway system and reporting on the books they see and the people who are reading them. The result is something that sounds like it's just one step away from a great missed connection:
American Gods, Neil Gaiman (M, 30s, Trader Joe's bags, backwards cap, Red Sox-esque beard, C train) [Me: F, 20s, down to eat those groceries and talk about modern mythology.]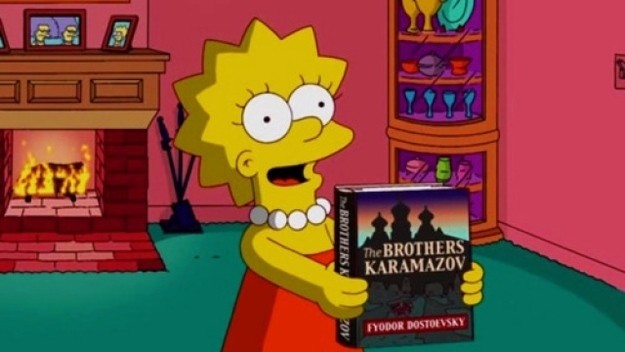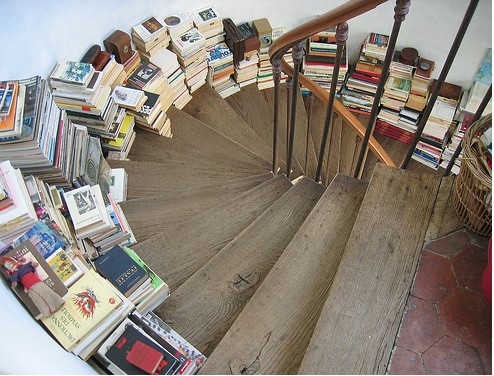 I will not rest until my walls are bookshelves, my tables are bookshelves, and I'm tripping down steps because my staircases are bookshelves.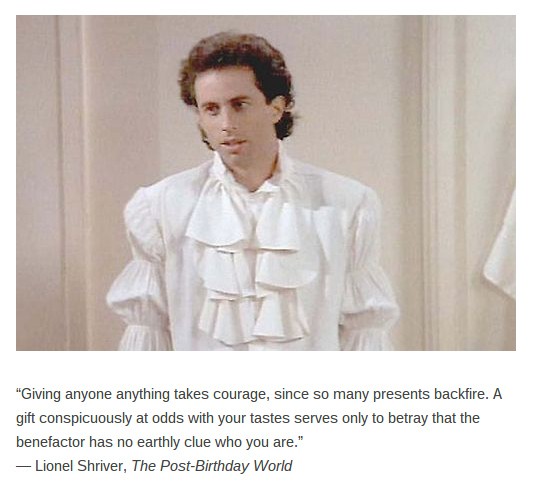 Maris Kreizman pairs literary quotes with images of pop culture and it is gold.
Every. Single. Time.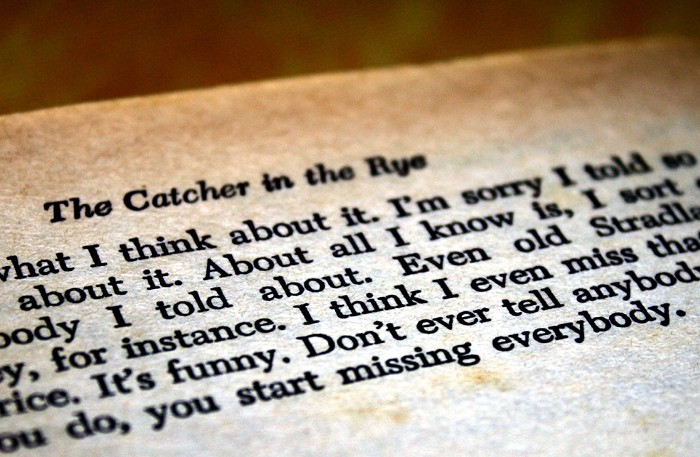 SPOILERS! SPOILERS! SPOILERS!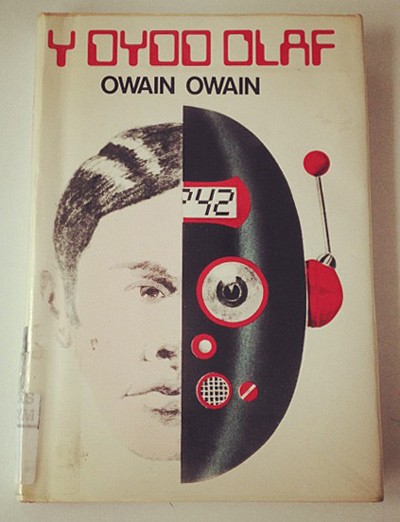 Looking for something under the radar? Hit up Writers No One Reads, with all of its excerpts from writers who are "forgotten, neglected, abandoned, forsaken, unrecognized, unacknowledged, overshadowed, out-of-fashion, under-translated."
(Just try not to get too bummed out when you find out that the book that's described as "unlike anything seen before" is only available in Welsh.)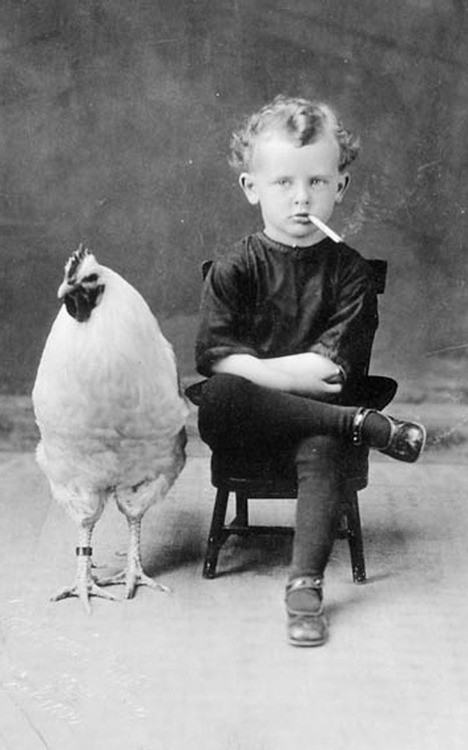 Come for the passages, stay for the pictures.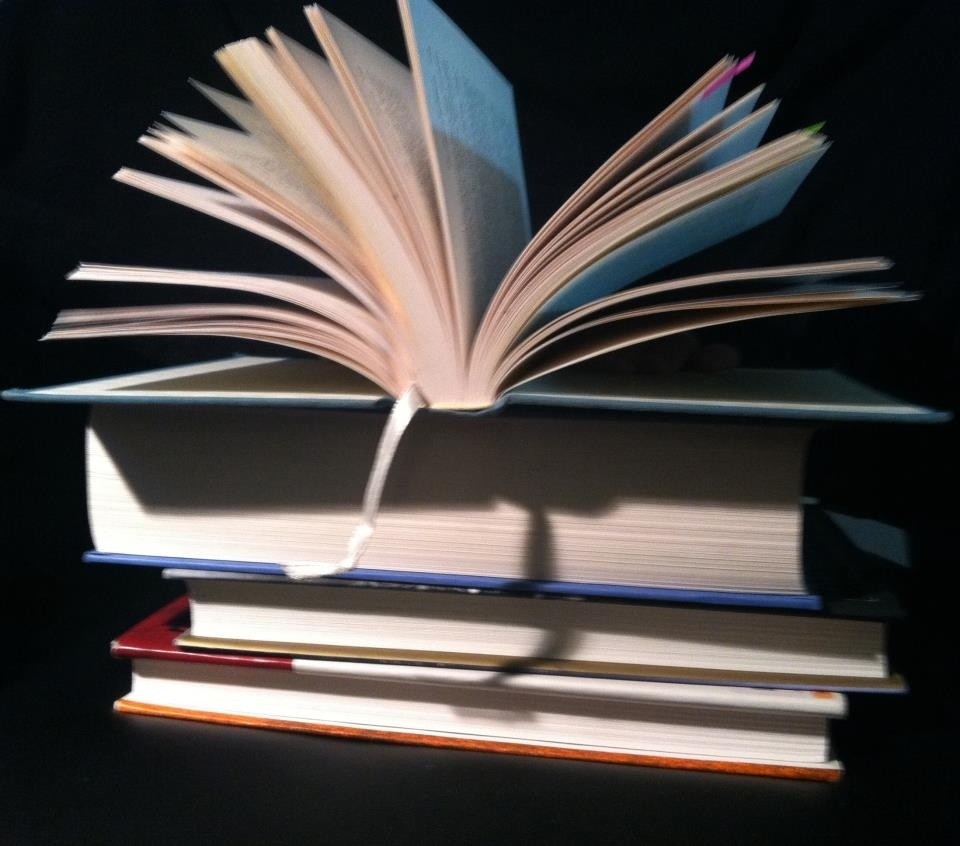 One of the few literary blogs that is creating good, meaty stories of its own, The Books They Gave me is a series of reflections about books that were given to the author, by a loved one. They range from long-form narratives to short-and-sweet recollections, and the whole thing makes you wonder if the act of gifting a book is more about the person giving it or the person getting it.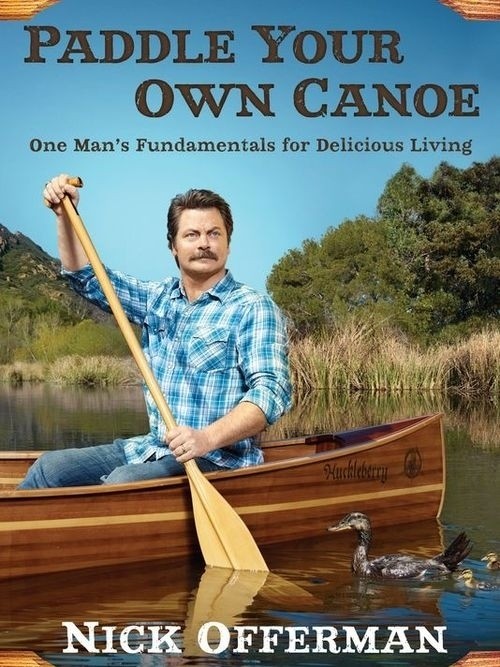 Don't worry about trying to keep track of all of the readings going on in New York-- the wonderful Julia Bartz is taking care of it for you.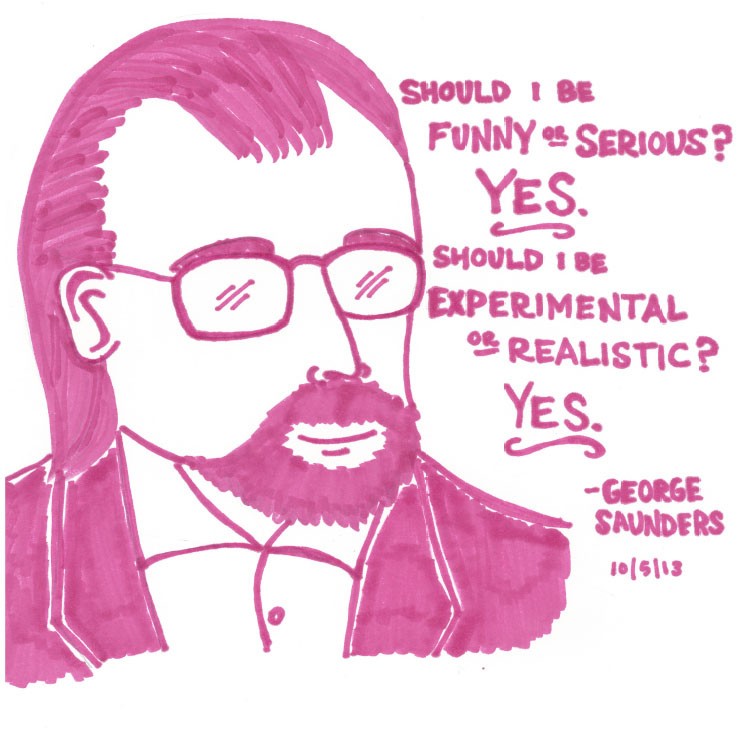 Can't make it to those readings? Kate Gavino's got you covered.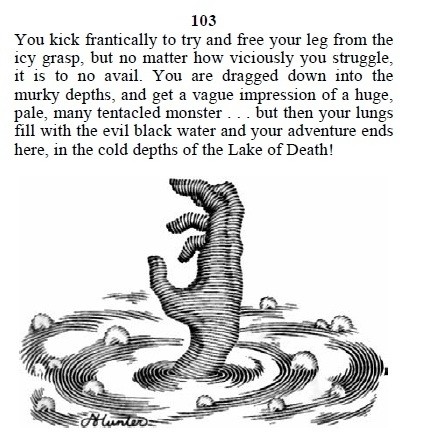 For anyone who thought the ends of the adventures were the best parts.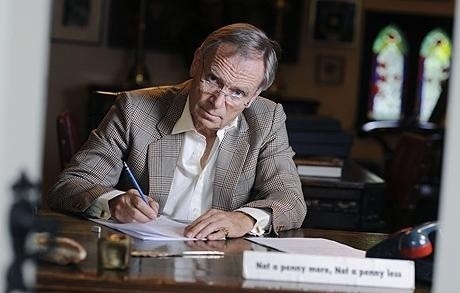 It's a celebration of the imperfections in book digitization, from the spills to the glares to the accidental photos of an intern's fingers.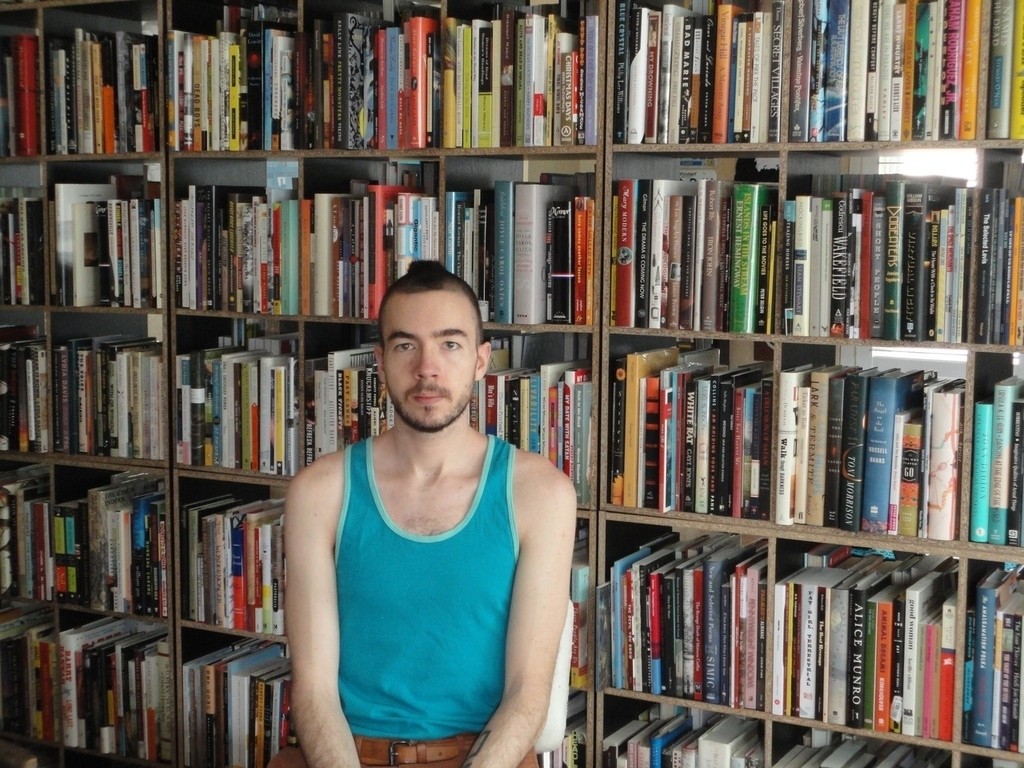 Selfies, but better.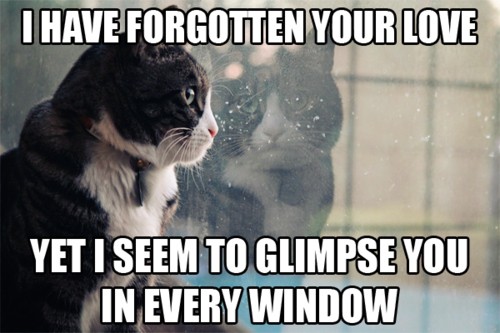 LUV IZ SO SHORT, FORGETTIN IZ SO LONG.
■