Inside the El Chapo Trial
After evading authorities for decades, the Mexican drug cartel boss Joaquín Guzmán Loera, was convicted in a Brooklyn federal courtroom yesterday. Found guilty on all 10 criminal charges related to drug trafficking, El Chapo, the leader of the world's largest drug trafficking organization (Sinaloa cartel), will likely spend the rest of his life in prison. His exhaustive three-month long trial uncovered shocking details from the kingpin's life, including his 2015 prison escape, the worldwide reach of the cartel, and burying a rival alive. While the verdict is certainly a victory for American law enforcement, did it make a dent in the operations of the Sinaloa cartel or is it business as usual? Find out here.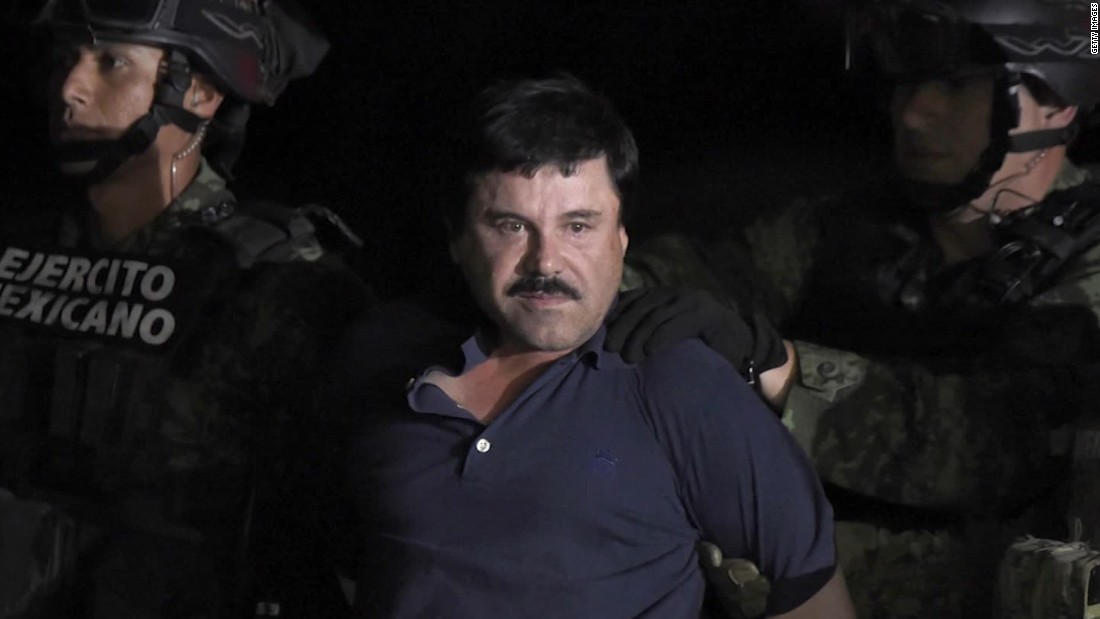 Photo: cdn.cnn.com
Who is El Chapo?

Everything you need to know about Joaquín Guzmán Loera aka El Chapo.

Mexico's Drug Cartels

A backgrounder on Mexico's drug wars and El Chapo's Sinaloa cartel.

The Trial

Biggest revelations from the 11-week long trial.

The Verdict

What's the verdict, what happens next and how do Mexicans feel about case?