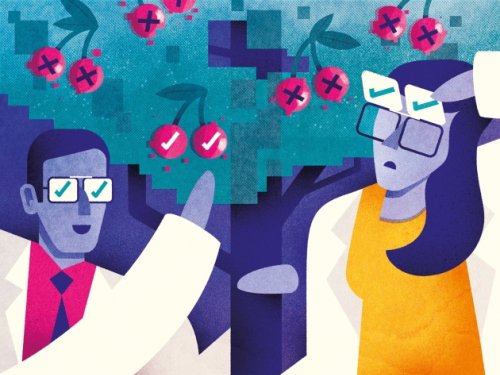 The Problem with Reproducibility
Science is undergoing a revolutionary push to root out and expose published findings that can't be reproduced. But many question the value of the exercise.
1,576 Viewers
•
5,071 Page flips
•
22,514 Followers
•
22 Stories
Curated by
Science News from Nature
Most recent stories in The Problem with Reproducibility
"More fields should, like particle physics, adopt blind analysis to thwart bias, urge Robert MacCoun and Saul Perlmutter."

"Our brains evolved long ago on the African savannah, where jumping to plausible conclusions about the location of ripe fruit or the presence of a predator was a matter of survival."

A bill to make data for environmental regulation more transparent reveals the fuzzy boundary between science and ideology, argues Daniel Sarewitz.
See more stories
The Problem with Reproducibility