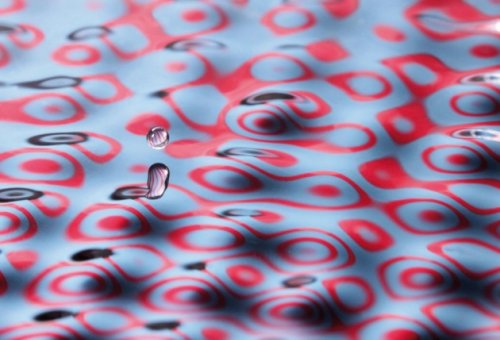 Quantum Weirdness: from the pages of Nature
A special collection of the wild side of applied quantum physics
1,662 Viewers
•
6,637 Page flips
•
22,593 Followers
•
16 Stories
Curated by
Science News from Nature
Most recent stories in Quantum Weirdness: from the pages of Nature
"Many physicists believe that entanglement is the essence of quantum weirdness — and some now suspect that it may also be the essence of space-time geometry."

"Experiment plugs loopholes in previous demonstrations of 'action at a distance', against Einstein's objections — and could make data encryption safer."

Quantum states you can see and not see, at the same time ... maybe.

"new series of experiments to uncover the nature of the wavefunction — the mysterious entity that lies at the heart of quantum weirdness."

They are very small bridges: around 8 thousandths of a millimetre long and 200 millionths of a millimetre wide, visible only under a microscope. But to Keith Schwab's eye, these objects are huge.
See more stories
Quantum Weirdness: from the pages of Nature