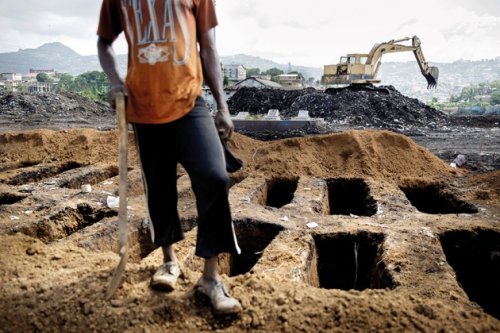 Ebola: the long game
Nature's news coverage of the largest Ebola outbreak in history and what governments, communities, health workers and scientists are doing to deal with its devastating impacts.
639 Viewers
•
1,585 Page flips
•
22,474 Followers
•
32 Stories
Curated by
Science News from Nature
Most recent stories in Ebola: the long game
International public-health officials discuss how to maximize research benefits of a widely dispersed collection.

"Leaders and health agencies are talking about 'lessons learned' from West Africa's Ebola epidemic. But a major push is needed to end the outbreak, urges Joanne Liu."

"Testing Ebola treatments in West Africa's epidemic happened too late. Research response during future outbreaks must be more nimble, says Trudie Lang."

"To prevent future epidemics, a new international effort must boost West Africa's scientific and public-health capacity, says Christian Bréchot."

The world is ill-prepared for the next epidemic or pandemic. But the horror of the Ebola outbreak in West Africa may drive change.