COVID-19 updates: A deadly start to 2021, as more case records are shattered
The number of deaths, hospitalizations, and new cases in the U.S. have reached record highs. Plus: Experts debate halving dosages to speed up vaccinations and a new report provides new details on the allergic reactions to the vaccines observed so far.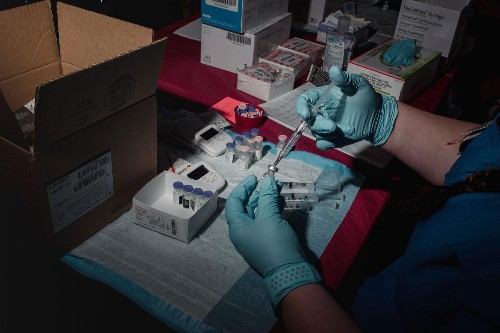 Photo: ic-cdn.flipboard.com
Misinformation spurred the mob that stormed the Capitol, highlighting the disastrous effects such theories can produce.

To get more people inoculated quickly, some officials suggest straying from recommended doses or delaying booster shots—but the best way forward remains uncertain.

A new report from the CDC reveals how rare severe reactions actually are and what people can do if they are worried about taking the shot.

COVID-19 jabs will eventually help tourism start again, but expect a trip full of immunity passports, mouthwash tests, and wary travelers.

"It's dangerous here," says a nurse working in the battle-scarred region of the southern Caucasus. "We don't know what will happen next."

There's likely to be little relief in the coming weeks, as a flood of new infections emerge from holiday travelers. Outbreaks are now raging throughout the South and several Western states.

Get Our Coverage Delivered to Your Inbox

Stay informed about this fast-moving crisis—and learn how to protect yourself and your family.