Breathtaking photos of winter wonderlands
These photographs capture the serene beauty of winter wildlife and landscapes.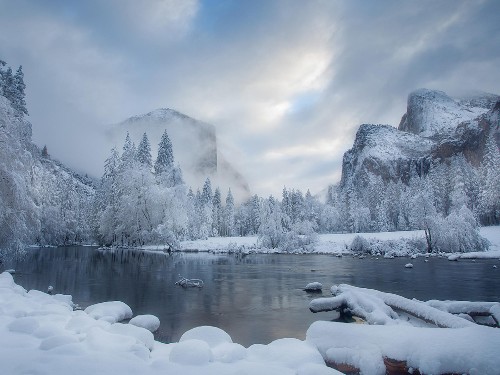 Photo: ic-cdn.flipboard.com
From making snowballs to refrigerating food, these animals know what to do with the white stuff

These winter weather patterns are part of nature's beauty.

Winter's frigid temperatures may chill the bones, but snow and ice lend a magical air to almost any landscape.

It's cold outside, but that doesn't slow these animals down. See photos of winter wildlife from National Geographic's Photo Ark.

Published in 1923, these vintage images highlight the beauty and mystery of snow crystals. In the late 1800s, a self-educated Vermont farmer by the name of Wilson Bentley made the first successful image,...

A Swedish mathematician skates on thin, black ice both as a thrilling pastime and a beautiful acoustic experience. Here's how he does it (without falling in).