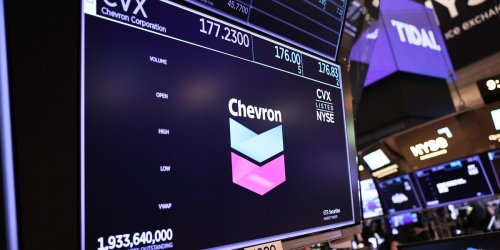 'The Definition of War Profiteering': Chevron Posts Record $35.5 Billion in Profit for 2022
Chevron announced Friday that it brought in a record-shattering $35.5 billion in profits in 2022, a sum that campaigners said highlights just how …
Meringue flipped this story into Toxic Masculinity+Patriarchy•62d
Related articles
The 45th president of the United States, Donald J. Trump, has officially been "INDICATED." Well, at least that's what he said in a rant on his social media platform, Truth Social. What Trump really means is that he's been "indicted." On Thursday, March 30, 2023 a New York grand jury voted to indict …

Fox News struggled in real time to process the first criminal charges ever brought against a president on Thursday night, as the network recoiled …

A grand jury in Manhattan has voted to indict Donald Trump, according to three sources familiar with the matter -- the first time in American history that a current or former president will face criminal charges. CNN political analyst Maggie Haberman explains how Trump's advisers are reacting.
Join the flipboard community
Discover, collect, and share stories for all your interests
Sign up