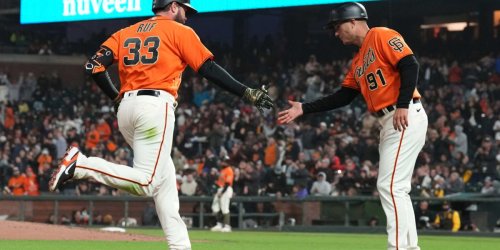 San Francisco Giants News
107 wins last year. What's in store for 2022? LET'S GO!!!
15,706 Viewers
•
863.3k Page flips
•
2,259 Followers
•
12,493 Stories
Most recent stories in San Francisco Giants News
Rodon much better but Giants lose 2-1

To Giants fans: Don't throw things at players. Ever. To Profar: Just because you were upset, it doesn't mean you can throw a ball into the stands as hard as you can. You could have really hurt someone

…

Giants come back in the 9th but come up short. Two HR's for Ruf.
See more stories
San Francisco Giants News