Watch: 8 Innovations That Will Change the Future
Here's a video sneak peek of the innovations that will change our everyday lives in the future. Innovations like a snap-on accessory that charges and *cools* your phone, a ridiculously fast and convenient folding e-scooter, a computer made out of honeycomb, and more. Watch on...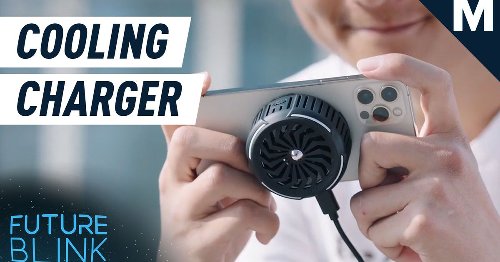 Photo: ic-cdn.flipboard.com
The Phone Accessory We All Need

This snap-on accessory, called the KoolKit, is a multitasking wonder.

Google Arts & Culture debuted an interactive exhibit that lets you explore the work of Vassily Kandinsky, an innovative painter with synesthesia.

These handlebar grips, called Polar Plugs, are designed to help your cold, winter bike rides.

The Singapore startup behind the MIMO C1 has dubbed it the world's first foldable cargo e-scooter.

Join the Mashable Newsletter

From today's top stories to binge-worthy entertainment, we've got you covered.