It Finally Happened: Twitter Suspends Donald J. Trump. Permanently.
Twitter finally did it. Donald Trump has been permanently banned from Twitter. On Friday night, Twitter users rejoiced with snarky memes and recalled that many, including Vice President-elect Kamala Harris, have been calling for this action for years.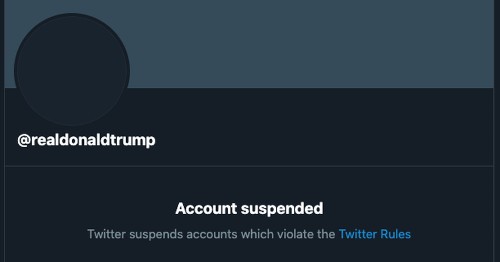 Photo: ic-cdn.flipboard.com
It finally happened. Twitter suspended the account of Donald Trump.

Kamala Harris called it, y'all

CUE THE MEMES AND CELEBRATIONS

Twitter finally permanently suspended Donald Trump's personal Twitter account, and many of its users are celebrating the quiet.

Join the Mashable newsletter

From today's top stories to binge-worthy entertainment, we've got you covered.