How Facebook, Twitter, YouTube Are Reacting to the U.S. Capitol Riot
The world watched years of toxic Trumpism come to a terrifying head Wednesday as Trump supporters stormed the U.S. Capitol in a bid to undermine free and fair elections in the United States. Here's what Twitter, Facebook, and YouTube have done to try to stop disinformation as well as threats of and calls to violence.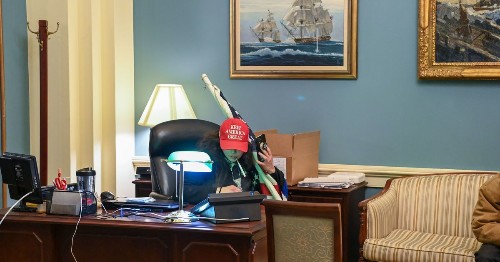 Photo: ic-cdn.flipboard.com
The ugly truth played out in real-time on social media

few things could prepare you for watching it unfold on social media in real time.

PRESIDENT TRUMP'S ACCOUNTS LOCKED

Donald Trump better shape up, or Twitter might have to actually do something about it. For real this time.

Handling claims of election frauds

Facebook continues to be the digital embodiment of too little, too late.

After President-Elect Joe Biden called on Trump to condemn the riots unfolding at the Capitol in Washington, D.C., Trump tweeted what looked like a pre-recorded video.

As of this writing, YouTube appears to have demonetized Schaffer's YouTube channel.

More on disinformation and conspiracy theories

Trump supporters have threatened for months that if Trump's loss in November's election wasn't overturned, a civil war would ensue.

When supporters of Donald Trump stormed the U.S. Capitol Hill on Wednesday afternoon, a face familiar to QAnon conspiracy theorists was seen leading the break-in.