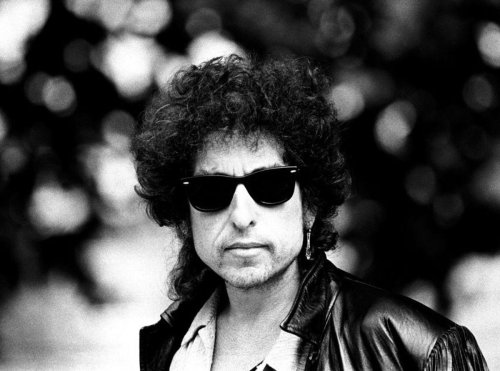 Bob Dylan shares original version of 'Not Dark Yet' from new bootleg series collection
Fri 13 January 2023 7:07, UK Bob Dylan has shared the original recorded version of 'Not Dark Yet' as a preview for the upcoming edition of his ongoing …
The Thin Man flipped this story into Bob Dylan•321d
The phrase "less is more" is cliché, but it had the staying power to become one for a reason. Generally speaking, there's power in concision — saying …

He's considered one of the greatest songwriters of all time. But back in the early 1960s, the young, exasperating musician introducing himself as Bob …

Discovering evidence that the most famous Indigenous woman in Canada, Buffy Sainte-Marie, was neither Indigenous nor Canadian was not what I expected …
Join the flipboard community
Discover, collect, and share stories for all your interests
Sign up
In her debut monograph, 'Madre', the photographer delves into realms of past and present to consider the feminine as a life force. When Conquistadors arrived in Latin America, they imposed Catholicism's overwrought pomp, casting a glittering pall over indigenous communities that had thrived for …

"I'm not done with living. I'm not done with loving. I'm not done with creating. I'm not done with hopefully changing things for the better," she said. Though stage 4 breast cancer has spread to her bones, Shannen Doherty says her best days are still ahead. The 52-year-old actor who is best known for …

Walt Disney Co. CEO Bob Iger is explaining Disney's decision to pull its advertising from Elon Musk's X. He said, "I have a lot of respect for Elon and what he has accomplished. We know that Elon is larger than life in many respects, and that his name is very much connected to the companies he founded or owns. By him taking the position he took in a public manner, we felt that the association was not necessarily a positive one for us." Later in the day... Musk responded to Iger's comments about X during his own interview at the summit. Musk said, "What this advertising boycott is going to do is, it is going to kill the company. And the whole world will know that those advertisers killed the company."