Police stations closing at the rate of one per week, LBC reveals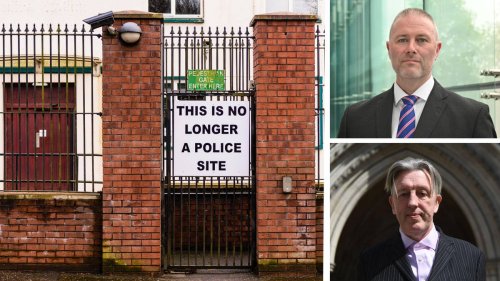 Police stations across the UK have been shutting their doors at a rate of more than one per week since 2010, an LBC analysis has revealed. LBC …
Join the flipboard community
Discover, collect, and share stories for all your interests
Sign up
More stories from Crime
It's begun to dawn on Republicans that they face a potentially catastrophic political problem: Donald Trump may lose the GOP presidential primary and, out of spite, wreck Republican prospects in 2024. That unsettling realization broke through with the release of a Bulwark poll earlier this week. The …

A 70-year-old Black woman alleges she was accused of having a gun, arrested, left inside a hot patrol car and jailed after she confronted a […]

Bad sportsmanship in the bleachers turns deadly at a middle school basketball game in northern Vermont. A 60-year-old grandfather died at the hospital after being involved in a fight at the game. FOX's Bryan Llenas reports more on the outbreak of parental rage at kids' sports games.