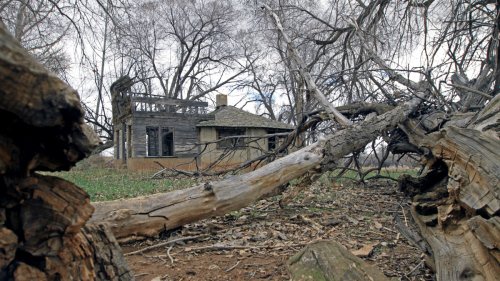 Skinwalker Ranch
An account of my investigation as we dive into the Mysteries of Skinwalker Ranch on the Chaos & Shadow podcast! We hope you'll join us and become a member of our Facebook group!
Most recent stories in Skinwalker Ranch
"On this episode of The Skinwalker Debrief, Skinwalker Ranch principal investigator Erik Bard joins executive producer TJ Allard, Maureen Elsberry, and Jason McClellan to answer questions related to his work on the ranch and HISTORY's The Secret of Skinwalker Ranch."

This is a fantastic account of a tour of the property in 2020.

The 1996 article that brought the story of Skinwalker Ranch - the story of the Sherman family - to the paranormal community.

Their story became public in the summer of 1996, and the Sherman Ranch was launched into the paranormal spotlight.

This January 2020 article from HISTORY sets up the paranormal premise behind the TV series, "The Secret of Skinwalker Ranch".