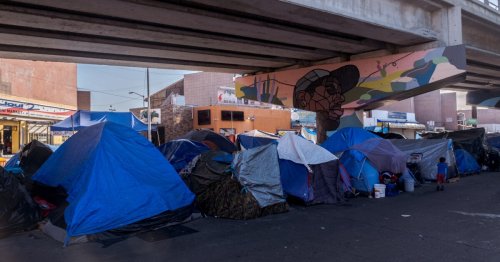 Mexico formally opposes Remain in Mexico program
For the first time, the Mexican government is formally opposing the controversial Trump-era program known as Remain in Mexico. The program forced …
China threatened to retaliate on Wednesday if US House Speaker Kevin McCarthy meets Taiwan President Tsai Ing-wen during her planned transit of the …

My husband and I were blessed to go to the island of Anguilla for our anniversary. We stumbled upon this local beautiful restaurant called Blanchards …

A parent of a San Juan Unified School District student attacked another student inside a classroom, according to the Citrus Heights Police Department. KCRA 3 spoke to the 17-year-old San Juan High School student and her mother, but both wanted to remain anonymous. The student said the woman who attacked her is the parent of a girl that she had a fight with on Friday. The student said she has bruises on her nose and on her leg, following what she describes as a completely unexpected attack.
Join the flipboard community
Discover, collect, and share stories for all your interests
Sign up
More stories from Mexico
Surveillance footage from inside the immigration detention center in northern Mexico near the U.S. border where 38 migrants died in a dormitory fire …

It's been a really tough year for Los Angeles Clippers head coach Tyronn Lue.A rough season on the court is one thing, but the Clippers head coach …