What microplastics are doing to seabirds could tell us about their effect on humans
Our planet is changing. So is our journalism. This weekly newsletter is part of a CBC News initiative entitled "Our Changing Planet" to show and …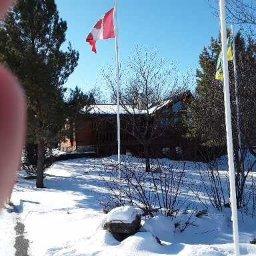 K Johnson flipped this story into Who,what,where,when and why..•7d
Related articles
A modern genomic study puts forward an alternative model to the "tree of life" picture for how modern humans evolved.While it is widely accepted that …

Experts say it could be hotter than ever. In terms of historic, Earth-changing potential, there is only one thing arriving this summer that could …

The results of the Alberta election were quite a letdown after returning from an invigorating two weeks in Ireland. Throughout the campaign, my …
Join the flipboard community
Discover, collect, and share stories for all your interests
Sign up
This week in Paris, negotiators from around the world are convening for a United Nations meeting. They will tackle a thorny problem: finding a …

To make sure your dryer always works properly, it's important to empty out the lint trap after every time you use it. Typically, when most people …

The world's first "plastic forecast" has predicted at least 300kg of microplastics will fall over Paris in the week beginning Monday, 29 April. Minderoo Foundation's forecast has been developed using research on atmospheric plastic dynamics with traditional forecasts to estimate the daily "plastic fall" in the French capital, to help visualise the extent of the problem. It comes after a study published in Environmental Science & Technology estimated that 74 metric tonnes of microplastics dropped out of the atmosphere onto Auckland in 2020. Click here to sign up for our newsletters.