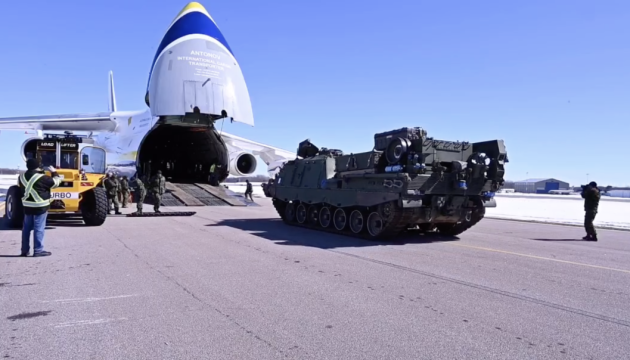 Canada's Defense Ministry shows armored vehicles being shipped to Ukraine
The relevant video was posted on the Instagram page of Canadian Defense Minister Anita Anand, Ukrinform's own correspondent reports. "More Canadian …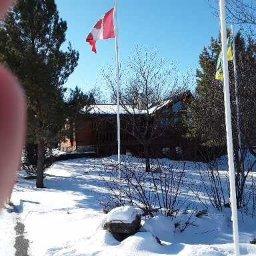 K Johnson flipped this story into Who,what,where,when and why..•7d
More stories from Ukraine
Russian president says deal struck with Belarusian counterpart would not violate nuclear nonproliferation agreements. Russia has struck a deal with neighbouring Belarus to station tactical nuclear weapons on its territory, President Vladimir Putin says. Putin made the announcement on Saturday as …

The air forces of four Nordic countries agreed to operate their fleets of around 250 fighter jets as a combined force, hoping to deter Russia by working together. Air force commanders of Sweden, Norway, Finland and Denmark said Friday that they have signed a letter of intent to establish a unified …
Join the flipboard community
Discover, collect, and share stories for all your interests
Sign up
More stories from Canada
Joe Biden found himself in a sticky situation when he accidentally hailed China instead of Canada in a speech praising the country. Canada has recently agreed to accept 15,000 more migrants per year from Latin America. "Today, I applaud China for stepping up," the president told Canadian parliament. "Excuse me, I applaud Canada...You can tell what I'm thinking about China. I won't get into that yet", he quickly added, referencing China's role in fentanyl trafficking cases. He almost made the same gaffe later in the day with Japan and Russia. Click here to sign up for our newsletters. Read More Biden holds hands with Julia Louis-Dreyfus as he presents her National Medal of Arts 'Trent Crimm, The Independent': Our star football reporter makes White House debut Niall Horan performs at White House for St Patrick's Day

A 26-year-old woman turned to the AITA community on Reddit for a moral judgement. In a post that amassed 1.8k comments and 10.1k upvotes, the author …

This video was filmed and produced 11 March 2023. This video shows two dogs in the snowfall. Dog named Saje laid down in front of her heated dog house just as it started to snow. And kept sleeping as it covered her right up. She heard her owner open the door and she slowly lifted her head to look at the owner. Then she got up.