Who were the Celts?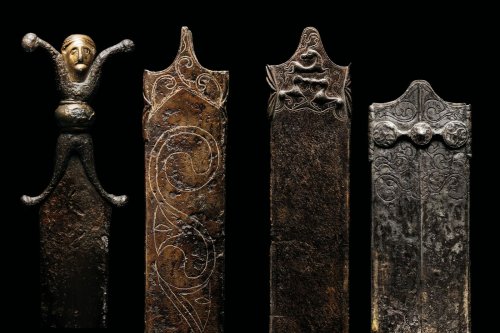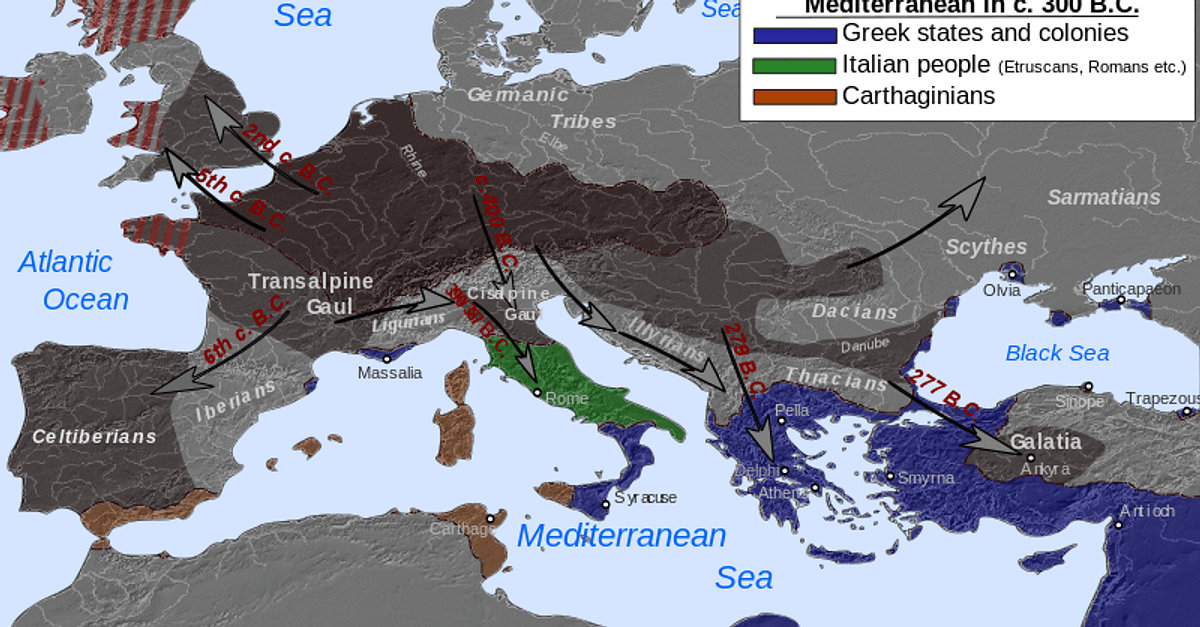 Related articles
New research from an Israeli archaeological dig has proven that modern humans and Neanderthals lived together some 50,000 years ago.Read the full …

The Sacred Band of Thebes was an elite unit of the Theban army comprised of 150 gay male couples totaling 300 men. They were formed under the …

European ideas of African illiteracy are persistent, prejudiced and, as the story of Libyc script shows, entirely wrongBy D Vance SmithRead at Aeon

Professor Mike Parker Pearson from University College London uncovered a natural phenomenon that he believes helps explain the history of Stonehenge …

Ancient Greece was one of the most fascinating civilizations in history; influenced art, language, architecture and custom, today we will see some of …

More than 49,000 years ago, a family of Neanderthals set up camp in a cave high in Siberia's Altai Mountains, overlooking a river valley where bison, …

Dating back 3,600 years, the Nebra Sky Disk may be the oldest representation of the cosmos ever committed to a material object. The Nebra Sky Disk has …

An electric company in England has uncovered a host of millennia-old objects dating to the Neolithic, Bronze Age, Roman, and Saxon periods at a site …

John Connelly explores the history of Yugoslavia, from its formation to collapse Published: June 17, 2021 at 11:05 am Modern nation states have grown …

Twenty miles south of Cairo, on the Nile's west bank, where riverfed crop fields give way to desert, the ancient site of Saqqara is marked by …

After a formal and emphatic request from the Ethiopian government, the auction house Busby in Dorset has removed two objects, a group of horn beakers …

For many artists, dancers, musicians, directors and performers, the last year has been a time of uncertainty. Producers and practitioners alike …

The Lost City Of Heracleion, which was once the largest port in Egypt, was discovered underwater after more than 2,000 years.Read the full story on …

A shoe that was apparently pulled off when the owner stood in a German bog more than 2,000 years ago has been found during excavation work that …

Caravaggio's The Supper at Emmaus features a snag in a wicker basket that mirrors an underground Christian emblem, writes Kelly Grovier. Sometimes a flaw isn't a flaw at all but a flourish – a stroke genius....
Join the flipboard community
Discover, collect, and share stories for all your interests