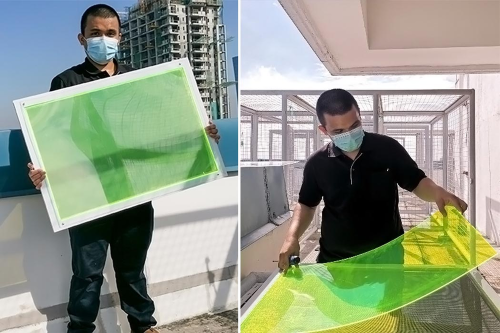 Solar panels made from recycled food waste generate energy without sunlight
Sustainability is the next big movement when it comes to design, it is something every industry will have to apply and one of the most interesting …
Related articles
For years, dog owners have used the rule of thumb that one dog year equals seven human years to estimate their pet's age in human years. However, a …

In 2013, a monstrous marine heatwave known as 'The Blob' developed off the coast of Alaska and soon stretched as far south as Mexico along the …

Lots of home appliances are still sucking up energy, even after you turn them off. Here's what to know and how to save.
Join the flipboard community
Discover, collect, and share stories for all your interests
Sign up
Snohetta has designed Flyt, a modular system made of hexagonal stones that are permeable—and unusually attractive. Cities aren't built to withstand floods. Climate change is causing more frequent (and severe) storms, which in turn are causing more frequent (and severe) flash floods. And in a sea of …

• Award winning 'Schneider Home' provides energy independence with an integrated home energy management solution – controlled by a single, easy-to-use …

the researchers spot the new rosy pink orchid species near hachijo island in tokyo, japan and name it spiranthes hachijoensis.