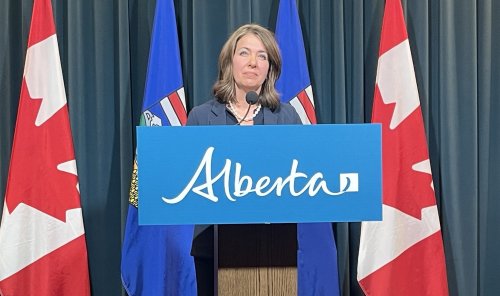 Premier Smith talks renewable, clean energy plans | CityNews Calgary
Alberta Premier Danielle Smith criticized Ottawa's clean energy regulations Monday, saying the Alberta government will never allow them to be …
In the rapidly evolving landscape of electric vehicle (EV) technology, a new player is emerging as a formidable challenger to Tesla Inc.'s dominance. …

The former president's advisers promise that a second term would see him roll back climate initiatives designed to keep the planet livable. Ahead of …

Which planets would be the safest and which would be the most dangerous?
Join the flipboard community
Discover, collect, and share stories for all your interests
Sign up
More stories from Climate
It's no secret that gardening can be a commitment, but this hack makes your garden manageable during even the busiest weeks by watering your plants …

In the rapidly evolving landscape of electric vehicle (EV) technology, a new player is emerging as a formidable challenger to Tesla Inc.'s dominance. …

This terrifying video shows an accurate depiction of what Earth would look like if the sea level rose by 216 feet when all the ice on the planet …