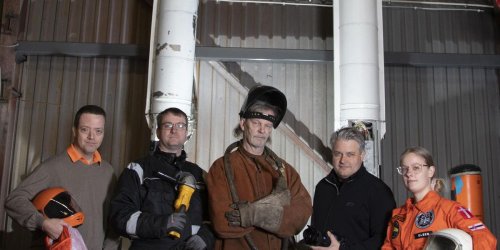 IEEE Spectrum December 2021
63 Viewers
•
111 Page flips
•
642 Followers
•
10 Stories
Most recent stories in IEEE Spectrum December 2021
5G and its predecessors have been successful because they've been universally implemented. 6G still has time to congeal—or not.

Very cool: Electrically conductive synthetic fur could catch microscopic plumese from cosmic dust.

"Our budget is about one-tenth what NASA spends on coffee."

The Hyperloop is an old dream that produced a working model in 1910 that was never commercialized—and for good reason.

Jupiter's auroras are, predictably, big. They also behave a little like an electric blanket.

Everyone's blaming the chip shortage for the short supply of goods that require such chips, but that's only a problem for the automotive industry.
See more stories
IEEE Spectrum December 2021