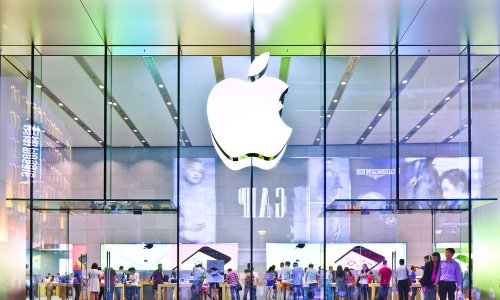 Apple News
iPhone, iPad, Apple Watch or Apple TV. We're bringing you the mainstream as well as underground news about all things Apple.
101k Viewers
•
331.9k Page flips
•
2,847 Followers
•
6,794 Stories
Most recent stories in Apple News
Apple's making the iPad feel less like a big iPhone and more like a laptop replacement.

The ball is now in the NFL's court, as at least three major players have submitted their bids to become the new home of the NFL Sunday Ticket package.

While this could mean that HomePod software 16 won't be available for the now-discontinued smart speaker, it's also possible that Apple doesn't want to risk people bricking them.

Purchase any of the following Macs and Apple will throw in a $150 Apple Gift Card.

This marks the first price increase for any Apple Music tier since the service launched in 2015.

There could be many features bundled into Amazon Prime's service you aren't using.