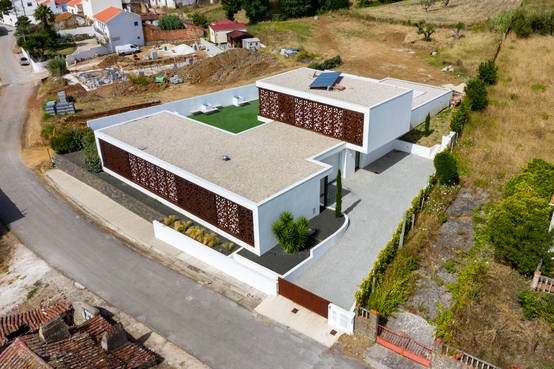 How Corten Steel Helps Elevate the Aesthetic of a Modern House in Portugal | homify
When building a modern house, architects need to look beyond aesthetics. Most clients want a stunning house built to last, using durable and …
More stories from Design
These studies had hilarious results. One of the golden rules of logo design is that a logomark or wordmark should be memorable. But just how memorable …

Taking cuttings is a good way to keep your plants going from year to year. It's so easy to do and if you become good at it is a great way of adding …

Last week, the YouTube channel JerryRigEverything found that he could crack the back of his iPhone 15 Pro Max by bending it in his hands. People have wondered whether the new titanium frame with rounded edges is less durable, although it's worth noting the smaller 6.1-inch iPhone 15 Pro did not …
Join the flipboard community
Discover, collect, and share stories for all your interests
Sign up
Painting the outside of your home a new color is a satisfying way to make a space your own. Now, thanks to Stanford engineers, a new line of colorful …

They look expensive. Fences not onlyprovide privacy, but they also keep our children, pets, and gardens safe. Pool fences and garden dividers even block off specific areas. But deciding on the type of fence to surround your yard with can be overwhelming. Do you opt for classic wooden fence or modern …

When we can all vacation again, I know where I'm going.