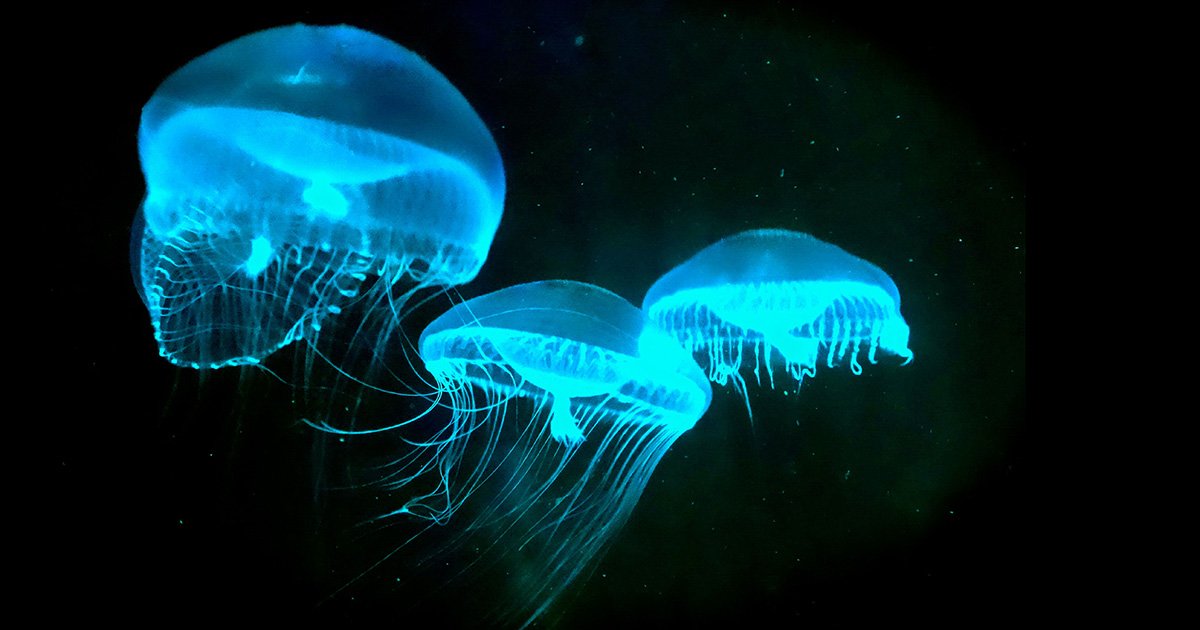 Jellyfish by Hakai  Magazine
Quick reads and short articles about jellyfish (or jelly fish or jellies) by Hakai Magazine
21 Viewers
•
80 Page flips
•
398 Followers
•
13 Stories
Most recent stories in Jellyfish by Hakai  Magazine
The unexpected engineer of mangrove ecosystems is a jellyfish that swims the wrong way.

Jellyfish are emerging as a sustainable seafood option, but can Westerners be convinced to indulge in this tasteless delicacy?

Slimy, sticky jellyfish mucus can extract gold nanoparticles from water—now scientists are working to see if its adhesive properties extend to plastics, too.

A community of creatures living where the ocean meets the air teaches Rebecca Heisman to look deeper.

Illuminating maps during war, guiding planes to safety, making genes and proteins visible—organisms get their glow on to help humans.

Sea creatures of our nightmares come alive in a biologist's exploration of the power of their poison.
See more stories
Jellyfish by Hakai  Magazine