What will our cities look like after the pandemic?
If you live in a city – and more than 80 per cent of Canadians do – you've seen some strange things this year: Empty buses at rush hour or restaurant patios set up on busy thoroughfares. Small changes are just the start of the transformation we'll likely see as the pandemic affects the way we think about Canada's urban areas: what we value about them, what needs to change and how they can they can thrive in the decades to come. This series considers how the pandemic is changing our cities.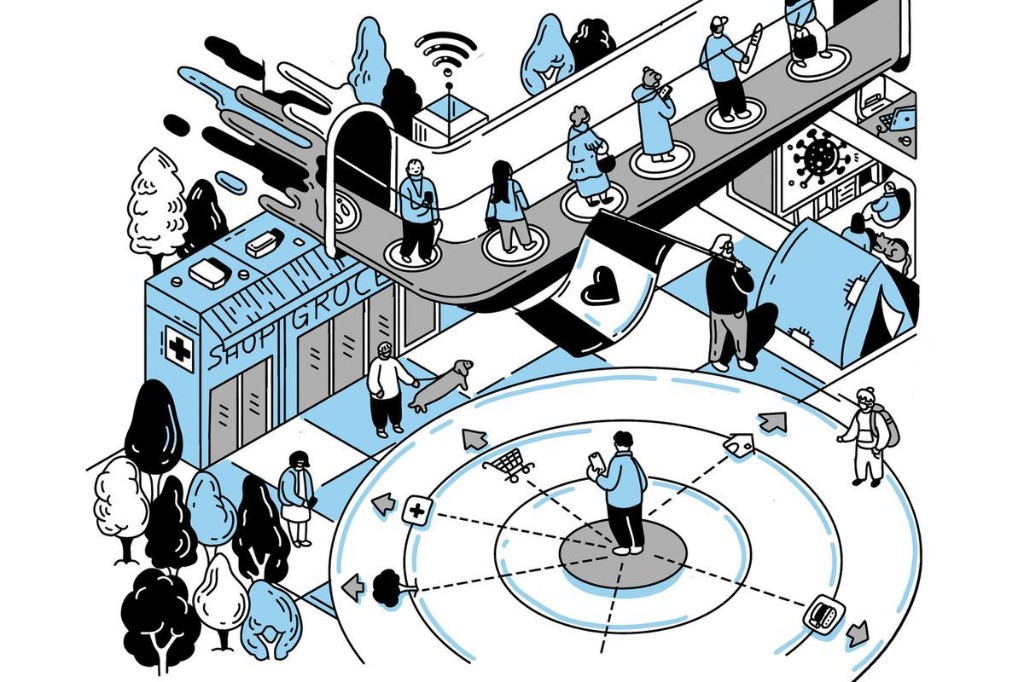 Editor's note: Why is the Globe taking an in-depth look at the future of cities?

For most Canadians, the world has shrunk. The COVID-19 pandemic has kept many people close to home. And it has made many wonder whether the small worlds of our neighbourhoods shouldn't contain all we for...

On an unseasonably warm October afternoon, the Horseshoe Tavern on Toronto's Queen Street West was eerily quiet. A few diners sat on its makeshift sidewalk patio. No one was inside. Since mid-March, the...

COVID-19 has made it complicated for Danielle Sheahan and her partner to speak to their respective therapists. To ensure privacy during their online sessions, one person may sit in the bathroom with the...

Gonzalo Fuentes/Reuters John Minchillo/Associated Press Fernando Vergara/Associated Press Rafal Gerszak/The Globe and Mail

Samir Kayande made his living in Calgary for two decades, analyzing the financial nuts and bolts of the oil and gas industry. But now, he's making a change. The research company he worked for was bought...

As Canada battles climate change, nothing is more important than reducing transportation emissions, which are second only to oil-and-gas extraction as a share of the country's carbon footprint. And with...

It's like a pub crawl for art lovers. Over one long weekend every November, thousands of fans of visual art, from collectors to the merely curious, descend upon East Vancouver for a spirited four-day of...

Given that Twitter Inc. has offices around the world, Jen Wilson always assumed that if she ever left Toronto, she'd be moving somewhere like New York or London – certainly not Halifax, about an hour from...

In the early days of the pandemic, many people who had to ride transit resorted to desperate measures. With protective gear in short supply, some wrapped themselves in garbage bags and wore dishwashing...

In June, 1832, a ship called the Voyageur sailed down the St. Lawrence from Quebec City to Montreal. Some of the passengers were wracked with a severe illness, and one of them died soon after arriving....

When it comes to major American cities, San Jose, Calif., has long had an inferiority complex. The 10th largest city in the U.S., with more than a million residents, San Jose lives in the perennial shadow...

Set into the sidewalk at an intersection not far from the museum district of the Dutch capital is a small trampoline where passersby tend to bounce a few times before walking on with a smile. This is Frans...

Opinion and commentary

Doug Saunders explores how mayors and other city officials are now tackling chronic problems, such as housing and transportation shortfalls. Eric Reguly examines the "15-minute-city," which sees municipal governments prioritizing walkability above all. And Diana Lind explains why now is the time to overcome our obsession with single-family homes.