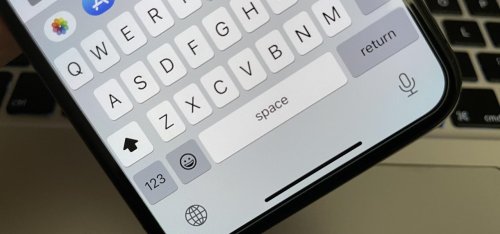 iOS 16 Tips & News
Find out everything new to iPhone in iOS 16. We also cover new features for iPad in iPadOS 16! News, how-tos, tips, hacks... you name it, we've got it.
476 Viewers
•
713 Page flips
•
154 Followers
•
36 Stories
Most recent stories in iOS 16 Tips & News
Dictation and typing are now one seamless experience on the iPhone.

The "Find on Page" tool in Safari has a new trick up its sleeve in iOS 16.

Mail has had it since the very beginning, but Messages has finally caught up and included a way to see all your trashed texts and iMessages.

If you have an iPhone with Face ID, you can now add the battery percentage to your status bar — and we're not talking about swiping down the Control Center.

Put your wizarding powers to good use with these simple Siri spells for iPhone. #HarryPotter

This new iOS 16 feature can't convert everything, but it's a start!