America's Richest Self-Made Women
From Sheryl Sandberg to Rihanna, America's Richest Self-Made Women lists the country's 100 most successful women entrepreneurs and executives. Notable newcomers on the 6th annual ranking include the president of SpaceX, the CEO of Nextdoor, the finance chief of Zoom, the Kardashian's 'momager' Kris Jenner and Lady Gaga.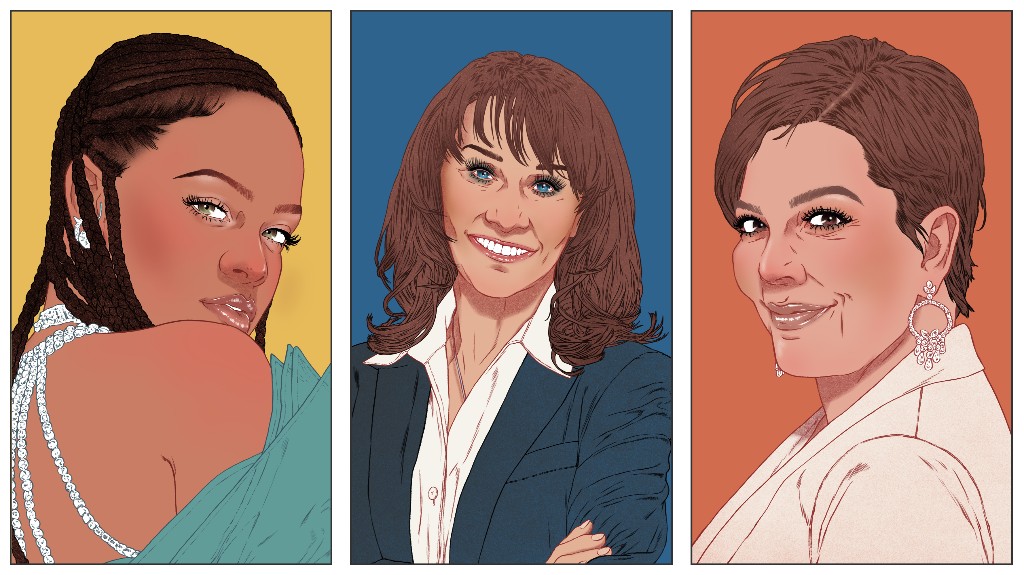 Inside Forbes' ranking of the country's most successful self-made women entrepreneurs and executives as measured by their net worths.

When Forbes launched our first ever list of America's richest self-made women in 2015, it was a deliberate move to spotlight more female entrepreneurs, executives and entertainers. It was in part a reaction...

Cathie Wood decided to take the biggest risk of her career at age 57, leaving her chief investment officer position at mutual fund and investment firm AllianceBernstein to start her own firm. She came...

Kylie Jenner may no longer be a billionaire, but at 23, she is still the youngest person on Forbes' list of America's Richest Self-Made Women, which chronicles the entrepreneurial success and accompanying...

Amid a fashion apocalypse, one of the great entrepreneurial retailers (and one of America's richest self-made women) takes us deep inside her battle to save her brand. After seven long days and sleepless...

The newest superstar investor has leveraged a zealous belief in innovation into a $29 billion-in-assets firm and a $250 million net worth. Among her predictions: Elon Musk's car company is vastly undervalued....

In industries spanning biotech and aerospace to makeup and entertainment, 25 female billionaires shattered the glass ceiling to land on Forbes' new list of America's Richest Self-Made Women. That's up...