Editor's Picks from Black-Owned Etsy Shops
We believe in showcasing, celebrating, and uplifting the talents of independent creatives. Discover one-of-a-kind creations from Black sellers in the Etsy community. We may receive a commission on qualifying purchases.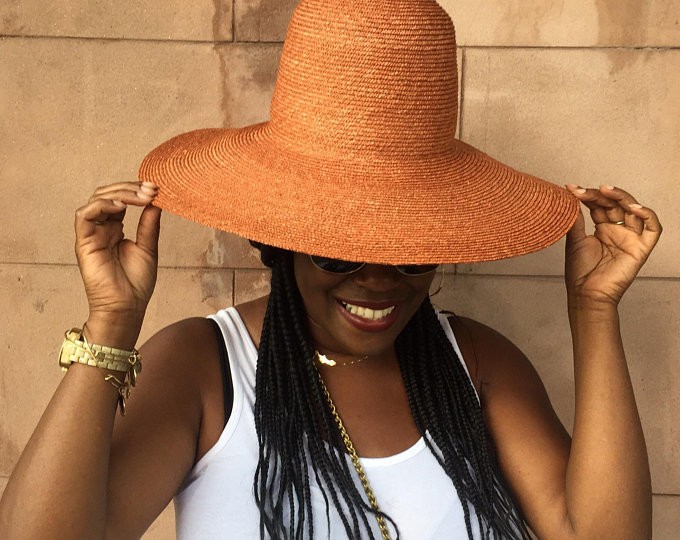 Made of: cotton fabric, elastic cord/band, thread Machine washable, but we recommend washing it by hand for longevity $15.00 Buy

Neroli oil is derived from the fragrant white flower blossoms of bitter orange trees and smells lovely blended with rose. This exfoliating body scrub instantly makes your skin soft, smooth, healthy, glowing...

This African Print drum lampshade makes a unique statement to any room. It can be used for table lamps, floor lamps as well as ceiling pendants. Our lampshades can give any room a new lease of life, or...

These beautiful bows are made on nylon headbands that are one size fits all! Included: One bow on nylon band Each bow is approximately 4.5 -5 inches wide *Colors may differ slightly due to differences...

A poster inspired by beauty, nature and folk art, Live Love Live. You can find the others in my shop and you can find more of my illustrations and work on instagram @emma.make. This print comes as a giclee...

This cool limited edition wax print shorts features contrasting colour waistband, roll up hem and front pockets. A stand out shorts with unique individualistic touch that means, no two pieces are quiet...

Handmade, 100% wood, and personalized. Beech and Walnut options available. Recipes are laser engraved for one-of-a-kind production and long-lasting durability. Each cutting board comes with a genuine cord...

This print is a sweet reminder that, little builders hold the future in their hands. A great gift for a young art collector, parent or teacher. 12 x 15 (10 x 13 image area) inch print on Epson Velvet Art...

Delicate Beaded Birthstone Bracelet Tiny faceted gemstones and shiny gold discs create this dainty sparkler. Pair with your other favorite bracelets and cuffs to your hearts desire or wear alone to make...

Inspire a Modern feel with our hand-painted Memo Boards. Available in four sizes, these boards are as versatile as they are functional and features a minimalist brass hardware. You can choose between genuine...

Seller Spotlight Rachelle and Norman Clark of MAW SUPPLY From structured blazers with bold patterns to flowy, floral sundresses, the cool vintage finds from MAW SUPPLY are all about creating your own and...