20 Tools To Help You Create Beautiful
Color Palettes
Tomas Laurinavicius, Contributor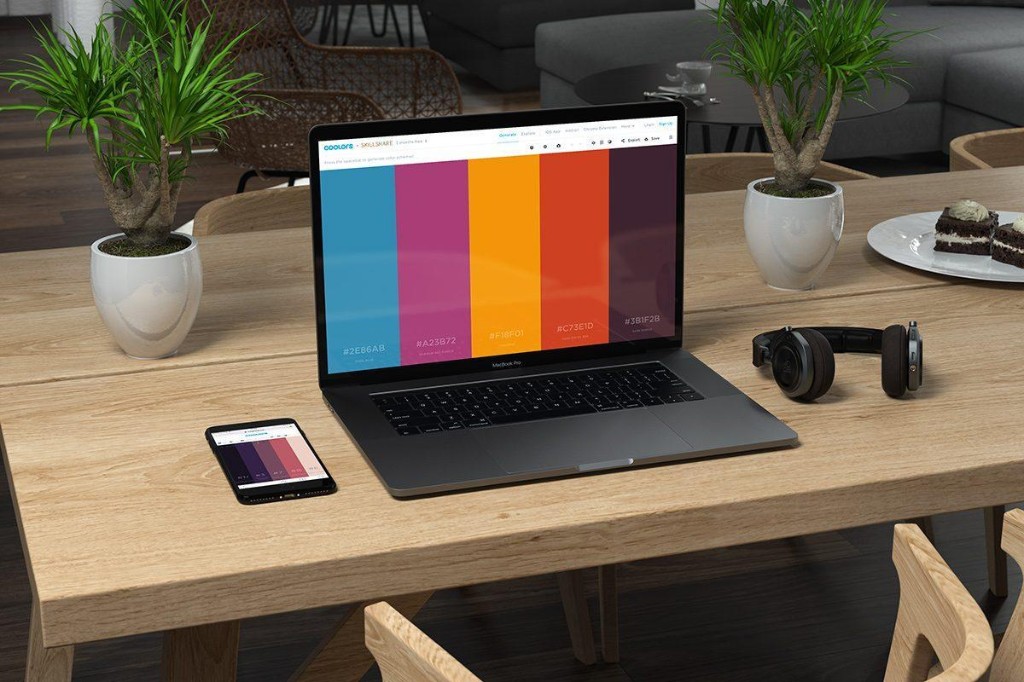 Colors not only reflect your ideas, virtues and add a great visual effect but highly influence human emotions and behavior. However, choosing the right color palette for your project, website or business can be a difficult task.
Lucky for you, today I'm sharing a list of 20 tools to help you create beautiful color palettes and have fun doing it.
Coolors is a spectacular tool where you can create a color palette super fast and easy. Its interface is very clean and user-friendly, so you'll get your way around pretty fast. A convenient feature is that you can create a collection of your palettes and keep them in one place.
Paletton helps you create an amazing palette of completely different or very similar shades of colors. It has an additional feature where you can randomize similar colors and get a smooth palette.
Adobe Color CC is a visually pleasing website that welcomes you with a gigantic color wheel. You can choose between various color variations: analogous, monochromatic, triad, complementary, compound, shades and custom.
Find color palettes that have been made by other users or create one of your own. It's possible to choose your favorite palettes and keep them in one place.
Pictaculous lets you create a tremendous color palette by uploading a specific image or a photograph. You can upload files in PNG, GIF and JPG formats as long as they are no bigger than 500k.
The first thing that you see when you enter the website is beautiful color swatches laid in front of you. You can choose the ones that are the closest to your desired color or choose various colors and automatically create color palettes with similar or complimentary colors.
Palettr is a very interesting tool that generates color palettes by themes and keywords. For example, you can type in word "India" and as a result, you will receive every shade associated with that theme.
DeGraeve Color Palette Generator
It's a simplistic tool where you need to upload an image or paste the URL of a picture you would like to use for the creation of the palette. Afterward, you will see the palette of the main colors used in the picture and the exact color codes.
Colllor is a palette generator that creates consistent web color palettes to help you design solid and consistent products. You will also find many color palette variations to choose from.
Design Seeds is a great archive of beautiful pictures with visually pleasing color palettes. All you need to do is let the website know what color and what shade are you interested in and then browse through.
The Color App is an app for Mac with a very large grid of colors that makes it even easier to catch the colors you are looking for. You will also find out the HEX, RGB and HSLA codes.
CSS Drive lets you choose an image from your computer, upload it and create a wonderful color palette. Another way to do this is by inserting the URL of the picture you would like to use. It separates the dark, the light, the medium and the complete palettes.
Material UI is full of color swatches you can choose from. Swatches are separated into categories by colors and each of them has a number. You can choose between flat UI colors, social colors, metro colors and many others.
Color Hunter is a tool where you can either discover or create a color palette from an image. You can easily choose to search and browse the palettes by tags.
PaletteGenerator creates natural color palettes using the k-means algorithm. It finds the main colors in your image and creates a palette from it. A significant feature is the ability to choose a small part of the image that you want to use for your palette.
The interface of this tool is similar to an app, therefore it is easy to use. You can upload your files and artwork or choose the random combination.
The first thing you need to do after you visit the TinEye's Multicolr Search Lab is to pick up to 5 colors. Then you can adjust the color composition and add some tags to define the results.
Colordot is a very interesting generator and is really fun to use. All you have is a clean space and one color code. To change the color you have to slide left and right for hue, up and down for lightness and scroll for saturation.
SpyColor has many features that will help you create a color palette. It provides information about any color, converts it to various formats, creates complementary, triadic, five-tone and much more types of schemes.
A great feature of this website is that in Color Explorer, you can choose between a few ways to create a color palette. You can either upload an image, use the color picker, use the website or the CSS/HTML color import tools.