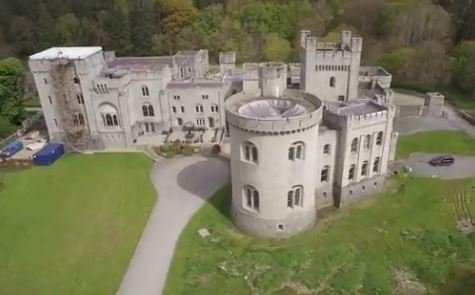 You can buy a hefty chunk of the Riverrun castle in Game of Thrones for less than a one bedroom flat in London
If like us you've dreamed of ruling over an exile of Westeros as if you were the Lord of Riverrun in Game of Thrones, now you actually can – and for …
Elio Miguel Garcia Jr flipped this story into The World of Ice and Fire•1884d
More stories from Castles
London is known and loved for its thriving arts scene with world-class museums, avant-garde galleries, and vibrant Theatreland, but equally …

To some, the Prince and Princess of Wales have a fairytale romance, with castles, lavish weddings and tiaras thrown into the mix. But many will know …

YouTube today announced a new feature coming to its short-form video platform Shorts that will allow users to leverage AI tools to create videos. The feature, called Dream Screen, will allow users to create an AI-generated video or image background just by typing in what you want to see. For …
Join the flipboard community
Discover, collect, and share stories for all your interests
Sign up
Sleep on your mind as you're lying in bed for hours losing count of sheep? Well, you're not alone. According to estimates, 50 million to 70 million …

Republicans have been accusing Buttigieg of galivanting around the country in private jets, which never happened. For the past year, Republicans have …

There are several techniques to touching up your home paintwork, however, you'll never touch up paint another way after seeing this TikTok hack.