Ducati CEO admits the one reason it can't build electric motorcycles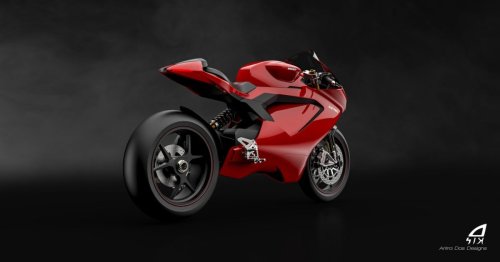 Ducati has proven to have an on-again, off-again relationship with the electric motorcycle industry over the past several years. It began back in January of 2019 when Ducati CEO Claudio Domenicali proclaimed...
Related articles
Drum brakes are an OG technology that have been around almost as long as cars have. First developed in 1899, this style of brake can be found on some of the very first automotive prototypes built by the...

If you're anything like me, you watched the unveiling of the Tesla Cybertruck and the electric Ford F-150 Lightning truck and thought, "Damn, those are pretty cool, but I probably shouldn't drop $40,000-$50,000...

Formula 1 tyre supplier Pirelli has concluded that the blowouts suffered by Max Verstappen and Lance Stroll in the Azerbaijan Grand Prix were caused …

New funding: Seattle startup Arrived Homes raised $10 million in equity and $27 million in debt financing to help scale its tech-infused real estate …

While China assures the world that everything is under control, the nuclear situation in Southern China is being closely watched by the White …

The sub mysteriously went down in 1963, killing everyone on board. Now, we're finally learning why. A trove of recently declassified files on the tragic 1963 sinking of the nuclear-powered attack submarine...

A nuclear-powered gigayacht longer than the Titanic, with 22 state-of-the art laboratories and a 13-story "science sphere," might sound like the floating headquarters of a criminal mastermind. But Earth...

What to you get when you combine an old Soviet tank with two Soviet jet engines and a lot of water? The answer is Big Wind, a fire truck capable of …

China has long been home to more than half the world's bitcoin miners, but now, Beijing wants them out ASAP. In May, the government called for a …

We now have a three-dimensional map of one of the boundaries of the Solar System. For the first time, astronomers have been able to determine the …

Texas has been hit by a heatwave, and the Electric Reliability Council of Texas (ERCOT) has asked residents to reduce electricity use until Friday because demand is up, but power supply is down. ERCOT...
Join the flipboard community
Discover, collect, and share stories for all your interests