The Best Personal Finance and Budget Apps
Remember Aesop's fable about the ant and the grasshopper? While the grasshopper spent the summer partying, the ant was busy storing for winter. It's hard to do the responsible thing. The same can be said for your personal finances. Luckily, there are some fantastic finance and budget tools available today to help you be the best ant you can be. Here are my favorites.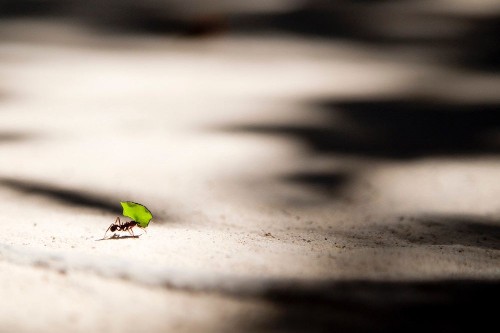 Acorns

Acorns not only lets you save automatically, it then invests your savings in a diversified portfolio. It's simple. Setup round-ups and recurring investments, then tell Acorns how aggressive you want your investments to be on a scale from one to ten. Sit back and watch your acorn grow.

Wealthfront

Wealthfront is your all-in-one financial planner without the human. The fee is minimal and you only need $500 to get started. The robots will take care of the rest. I use Wealthfront for my personal savings, but you can also setup 529 college savings plans, traditional IRAs, 401K rollovers and much more.

Digit

Sync Digit to your checking account and it automatically starts saving for you. Digit's algorithms will monitor your account, and based on your regular spending habits, it will just do the right thing. Some days it saves five dollars, other days 50. Before you know it, you will have saved up for that next vacation, pain free.

Robinhood

Robinhood is my go-to app for investing in the stock market. The app is super easy to use, and you get a clear overview of your performance. Best part: it's free to buy stock. I keep coming back to the app for my personalized news feed, so I can become a smarter investor.

Mint

Mint gives you a clear overview of all your finances and spending habits in one place, so you can create a realistic budget. As a bonus, your free credit score is included. All you have to do is sync all your accounts with Mint, and you're on your way to become the boss of your money.

Earnin

In a perfect world, you would get paid the moment you leave work, not two weeks later. Earnin makes any day payday, which can come in handy, if unexpected expenses occur and you want to avoid that next overdraft fee. All without expensive payday loans and hidden fees.

Coinbase

I don't always trade cryptocurrency, but when I do, I prefer Coinbase. Coinbase is a simple app that makes it easy to invest in Bitcoin, Bitcoin Cash, Etherum Classic and other digital currencies. Expect volatility and if you're smart, you'll only invest your "funny-money."