This 10-foot solar-powered umbrella blocks the sun and lights the night with LEDs | Boing Boing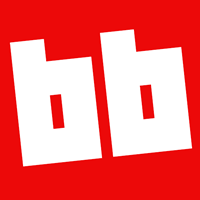 Boing Boing flipped this story into All Stories•25d
Related articles
USA TODAY Money - Shayna Murphy • 13h

— Recommendations are independently chosen by Reviewed's editors. Purchases you make through our links may earn us a commission. Your backyard is a sanctuary. It's a place where you can relax in comfy...

Electrek - Micah Toll • 22h

Toronto-based light electric vehicle (LEV) company Daymak has announced that it has over $300 million in pre-order commitments across its Avvenire line of various electric vehicles. The Avvenire line a...

makeuseof.com - Chris Odogwu • 13h

The fascination with the latest smartphone technology means people buy newer models as soon as they come on the market. However, having purchased …

bmwblog.com - Nico DeMattia • 18h

As EVs take more of the automotive market share, the need for increased EV infrastructure grows. Creating a charging infrastructure that can handle a …

New York Post - By StackCommerce • 15h

If you want to know the secret to modern and welcoming interior decorating, look no further than the lighting in a space. Lighting has an incredible …

homedit.com - Candace Osmond • 14h

Hot tubs are a Godsend. They can literally turn any backyard into an oasis or relaxation, a wonderful retreat at the end of a long day or a perfect …

bgr.com - Maren Estrada • 22h

If you purchase an independently reviewed product or service through a link on our website, we may receive an affiliate commission. There is a very …

9to5Toys - Patrick Campanale • 10h

ReolinkDirect (97% positive lifetime feedback) via Amazon is offering its Argus Pro Security Camera with Solar Panel for $78.74 shipped with the code 25GS2WRX at checkout. Down from $105, this saves you...

Jalopnik - José Rodríguez Jr. • 20h

One of the most important milestones in the shift to electrification is coming sooner than you think. Electric cars will cost less to make than …

Popular Mechanics - By Alex Rennie • 1d

These convenient gadgets will manage your watering system for you, ensuring your lawn always gets the right amount of water. Lawn sprinklers are essential if you want to keep your grass and garden lush...

Gizmodo Australia - Alex Cranz • 9h

Last decade we saw the smartphone move from overpriced gadget to something more necessary than a laptop or desktop. We saw the e-reader settle on a …

The Verge - Mitchell Clark • 12h

Wyze, maker of $20 smartwatches and $30 video doorbells, has announced a new pair of wireless earbuds that include active noise cancellation and a Qi wireless charging case for only $60 (via Phandroid)....

Homebuilding & Renovating - Alison Wall • 22h

Large Victorian houses can make great family homes, but heating their rambling interiors is often a challenge. Retired couple David and Christine …

Gadget Flow - Madhurima Nag • 21h

Yes, you can get a new tablet that switches seamlessly between work and entertainment—for a fraction of its regular price—when you go for a certified …

TNW • 19h

TLDR: Built for homes with serious WiFi needs, the Tenda AC23 Smart WiFi Router is optimized for speed and packed with features for even households with lots of devices. When households start suffering...
Join the flipboard community
Discover, collect, and share stories for all your interests