Library of Congress asks: Who the hell are the mystery people in these photos? | Boing Boing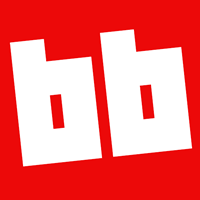 Boing Boing flipped this story into All Stories•22d
Related articles
The Daily Beast - Kevin Fallon • 2h

While DeGeneres complains about the reports of her behavior and toxic workplace, it's even harder to remember what it was about the show that changed …

cracked.com - Jesse • 4h

Imagine you've spent your whole life mastering an instrument, navigating the muddy waters of the music industry, and you've finally made it. You're a …

People - Eric Todisco • 8h

Oprah Winfrey says there's one interview question that still haunts her. Winfrey, 67, appeared as a guest on Rob Lowe's Literally! podcast on Wednesday, where she looked back on asking actress Sally Field...

faroutmagazine.co.uk - Tyler Golsen • 15h

Former band members William Goldsmith and Franz Stahl will not be included when the Foo Fighters are inducted into the Rock and Roll Hall of Fame …

billboard.com - Paul Grein • 23h

And then there were five. On Wednesday (May 12), The Go-Go's became just the fifth all-female group to be inducted into the Rock and Roll Hall of …

faroutmagazine.co.uk - Calum Russell • 13h

From the Talking Heads' Stop Making Sense to the Band's The Last Waltz, famously directed by Martin Scorsese, a great concert film is a collaboration …

Entertainment Weekly - Nick Romano • 1d

"Literally the one thing people know me from is 'ahh, Kelly Clarkson!'" she told her guest. Kelly Clarkson had a bone to pick with Seth Rogen when he appeared on her talk show this week. "[Director] Judd...

atlantablackstar.com - Angelina Velasquez • 1d

Hindsight has proven itself to be 20-20 for actor Jaleel White as he reflects on the friendship he once shared with comedian Bill Cosby.The …

E! News - Kisha Forde • 10h

Channing Tatum truly showed his appreciation for his friend and former co-star Jonah Hill's latest selfie. Read on to see what the actor had to say …

NME - Tom Skinner • 7h

Rock & Roll Hall Of Fame CEO Greg Harris has defended the lack of heavy metal inductees following the announcement of this year's shortlist. It was …

grunge.com - Branden C. Potter • 1d

When former Genesis frontman Phil Collins filed a lawsuit against former members of his backing band for overpaid royalties, it was a P.R. disaster.

Tone Deaf - Amber De Luca-Tao • 22h

Twisted Sister guitarist, Jay Jay French recently sat down for an interview on The Metal Voice. As reported by Ultimate Guitar, during the interview …

Esquire - By Matt Miller • 1d

He is actually unrecognizable. Earlier this week, Twitter was having fun joking about a bad headline that said Leonardo DiCaprio looked "unrecognizable" in the first images from Martin Scorsese's new Leo...

Jezebel - Emily Alford • 21h

Cancel culture has robbed our American culture of so much: maxidresses, that one Christmas song nobody really likes, and now the time-honored …

CNN - By • 1d

(CNN) — Comedians Chris Rock and Chris Farley were great friends in their seven years together on "Saturday Night Live" in the 90s. In a new interview with Esquire, Rock says that before Farley died of...
Join the flipboard community
Discover, collect, and share stories for all your interests