SF Bay Area Black-Owned Restaurants
A delicious selection of Black-Owned Restaurants around the San Francisco Bay Area. #SupportBlackBusinesses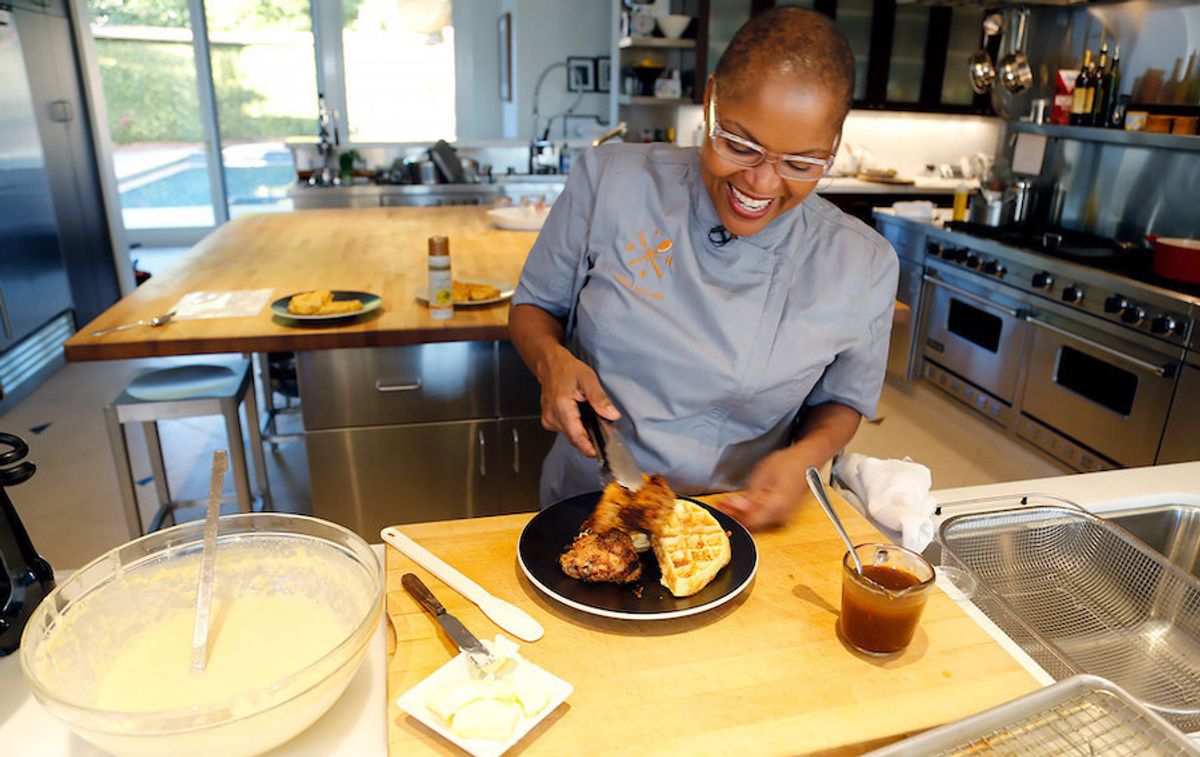 Photo: assets.rebelmouse.io
A crowd-sourced directory of black-owned food businesses that are open right now.

Chef and owner Tanya Holland opened Brown Sugar Kitchen in 2008 on Mandela Parkway in West Oakland, but that location closed in the latter half of 2017 to make way for Holland's projects in Uptown Oakland...

Lois the Pie Queen: Lois Davis and her husband opened their Oakland diner in 1973, and have been deemed local royalty ever since. Though Lois herself passed away about 20 years ago, her legendary restaurant...

Suya African Caribbean Grill, Oakland: Suya Grill wants you to know that healthy food can be flavorful and bold with tasty grilled skewers, delicious salads, and a full menu of dishes infused with African-Caribbean...

This is an updated guide to the KQED 2017 Celebrate Black History Month At These Black-Owned Bay Area Restaurants. For example, enjoy Caribbean soul food and hospitality at Miss Ollie's in Oakland.

Owner Anthony Lucas sits for a portrait at Anthony's Cookies shop and bakery in Berkeley in 2018. "I caught glimpses of the budding romance last month when, after the Bay Area shelter-in-place order, people...

Oakland barbecue spot Vegan Mob is just one of hundreds of black-owned restaurants in the Bay Area.

Sustained monetary support of black entrepreneurs is a meaningful way to help these local restaurants, cafés, catering companies and pop-ups. For example, Oeste's food and cocktails are available for and...

To support the Black Lives Matter movement, it's imperative now more than ever to focus attention on Black-owned and operated businesses. We've compiled a list highlighting 10 Black-owned restaurants the...