Biden leading vote count in key battleground states
Election Day has turned into election week as the counting of votes continues across the United States, with preliminary results showing the path to reelection has narrowed for President Donald Trump in several key battleground states.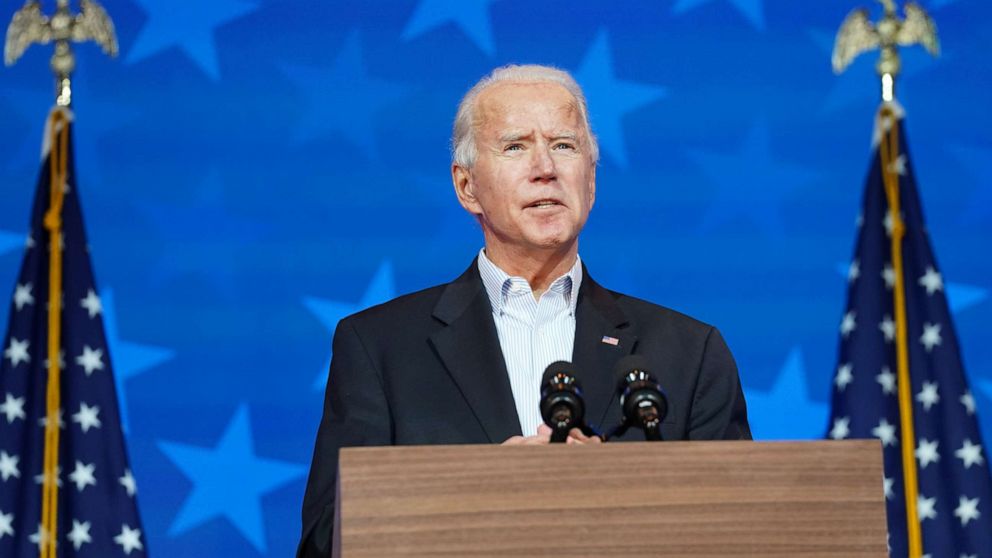 Photo: s.abcnews.com
Biden delivered remarks from Wilmington, Delaware.

Pennsylvania's results may not be known for days.

Voting rights advocates accelerated a blue tilt amid shifting demographics.

Arizona and other battleground states allow voters to "cure" their ballots.

They've grappled with hazards ranging from the mundane to the dangerous.

Trump won the state in 2016 by 10,704 votes. Biden now leads by nearly 150,000.

It would be her fourth term as House speaker.

Election 2020: Live updates

Hundreds of thousands of votes are still being counted.