A discovery that 'literally changes the textbook'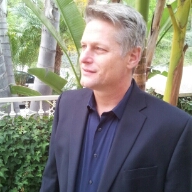 Derwin Fritts flipped this story into Life•35d
Related articles
smithsonianmag.com - Gia Yetikyel • 1d

An easy way to find and identify a bird species is to listen for their unique calls. But Otus brookii brookii, a Bornean subspecies of the Rajah scops …

Daily Paws - Emily Schroeder • 19h

"I can't help but wonder if I could have caught my cancer sooner had I noticed his behavior and listened to him." Dogs and cats aren't just being …

inhabitat - Written by Teresa Bergen • 20h

While anybody who's ever had a pet knows that animals are sentient beings, the U.K. government is legally recognizing animal sentience for the first …

bgr.com - Mike Wehner • 22h

Giant squids are some of the most mysterious creatures on the planet. They live deep in the ocean and are almost never seen near the surface, so …

Newsweek - Lydia Veljanovski • 1d

Dolphins are known to be highly intelligent animals and a video that has gone viral online appears to show two of them interacting with a man through …

Next Big Idea Club - Editors • 12h

Throughout the pandemic, many of us have cultivated a particular kind of laziness. Naturally we've all been physically lazy, as there haven't been …

scientificamerican.com - Donavyn Coffey • 5h

This week, mosquito eggs placed in the Florida Keys are expected to hatch tens of thousands of genetically modified mosquitoes, a result of the first …

neurosciencenews.com - Neuroscience News • 20h

NapA, a protein associated with the peptidoglycan of Borrelia burgdorferi, plays an amplifying role in causing inflammation in Lyme disease …

ScienceAlert - Carly Cassella • 1d

Decades before we knew birds could 'see' Earth's magnetic field, Albert Einstein was discussing the possibility of undiscovered super senses in his …

whyy.org - Jad Sleiman • 2h

"He, in the media, would say .. .everybody else didn't know what they're talking about," said Founds. Allen Carr famously didn't pay for much in the …

Inverse - Sophie Putka • 16h

In just four years, a little pest called the fall armyworm has worked its way steadily across more than 100 countries. While it may look like an …

Los Angeles Times - Deborah Netburn • 20h

Eighteen scientists from some of the world's most prestigious research institutions are urging their colleagues to dig deeper into the origins of the coronavirus responsible for the global pandemic. In...

VICE - Gavin Butler • 1d

A biologist who studies ship strikes said the whales were possibly mother and calf. The carcasses of two endangered whales, possibly a mother and her calf, dislodged from the hull of an Australian Navy...

TODAY - Denise Chow • 12h

The decision was guided by scientific evidence that the vaccines have played a major role in curbing both infections and transmission of the virus. The Centers for Disease Control and Prevention on Thursday...
Join the flipboard community
Discover, collect, and share stories for all your interests