My Career in Data Episode 24: David Kowalski, Principal Consultant, Ortecha
Welcome back to a new episode of My Career in Data – a DATAVERSITY Talks podcast where we sit down with professionals to discuss how they have built …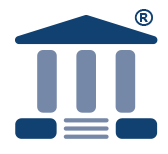 DATAVERSITY flipped this story into DATAVERSITY•17d
More stories from Big Data
Language model AIs teach themselves the arts of communication and problem solving based on a limited set of training data. In the case of GPT-4, that …

Artificial intelligence (AI) has become the buzzword of the moment in the tech industry, especially after OpenAI launched its now infamous chatbot …

Apple today published a support document explaining why it decided to release a standalone Apple Music Classical app for classical music. In short, Apple says the app was designed to support classical music's complex metadata: Classical music is different. It has longer and more detailed titles, …
Join the flipboard community
Discover, collect, and share stories for all your interests
Sign up
The buzzy AI chatbot just received a massive upgrade.

Here's what consultants can do. Artificial intelligence (AI) has emerged as a disruptive force across multiple industries. From healthcare to finance, AI is transforming the way businesses operate and compete in the market. One industry that is particularly vulnerable to AI disruption is the business …

Learn about the differences between ETL and ELT data integration techniques and determine which is right for your data pipeline.