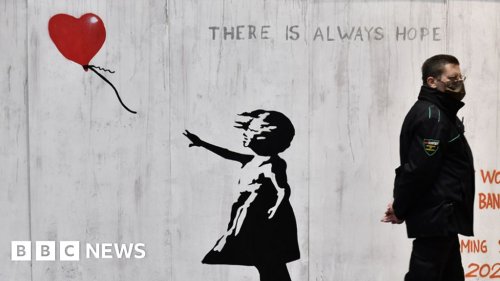 Banksy: Street artist 'confirms' first name in lost BBC interview
A lost BBC interview with street artist Banksy has been unearthed in which the mysterious artist appears to reveal what his first name is. In the 2003 recording, BBC reporter Nigel Wrench asks him if he is called "Robert Banks", and the artist replies: "It's Robbie." This has long been the subject of …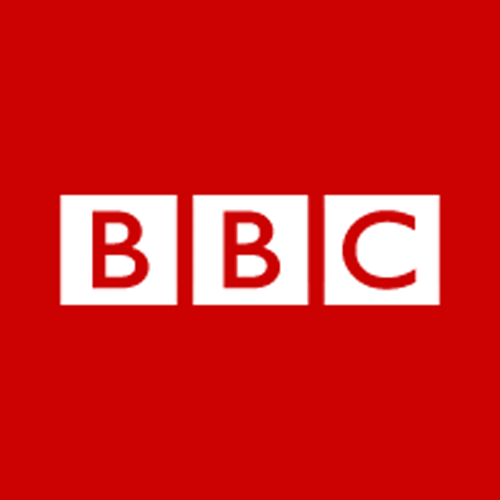 BBC News flipped this story into Top Stories•16d
More stories from Banksy
Banksy's Brexit mural, valued at approximately £1.4 million, has been destroyed for good, after a 2019 whitewashing and the demolition of the Dover …

Banksy's voice is revealed in a BBC interview aired for the first time in 20 years. The elusive artist's real identity has never been officially revealed but a 2008 interview sheds light on who the real Bansky is. "Are you happy for me to use your name? I mean, The Independent has," the BBC reporter asked Bansky, who replied: "Yeah." "Is it Robert Banks?" the journalist continued. "It's Robbie." Banksy confirmed. The artist also explained the reasons for his anonymity. He added: "If you never show up and people don't know who you are, then you're a character,"

Banksy art worth £1 million criticising our exit from the EU has been largely destroyed. Banksy art worth £1 million criticising our exit from the EU …
Join the flipboard community
Discover, collect, and share stories for all your interests
Sign up
More stories from UK News
Prince William is reportedly already planning for his reign and what it will mean for his estranged brother Prince Harry and Meghan Markle. The heir …

Boris Johnson embarked on an extraordinary re-writing of history over Partygate as he gave evidence to the Covid inquiry, insisting the public's …

Authorities shut off roads close to a college in Las Vegas following reports of an active shooter on the campus on Wednesday, 6 December. The incident near Beam hall on the University of Nevada, Las Vegas (UNLV) campus appeared to result in multiple victims, the Las Vegas Metropolitan Police Department said. In a follow-up post on X/Twitter, LVMPD wrote that the suspect had been "located and is deceased". "We walked past one of the windows, the window was shot through, glass everywhere," a student told CNN affiliate KVVU.